"Contour game strong" are the new words to live by, as it seems on social media. I have to admit; good contouring does make my day. Therefor I keep trying new contour products. Last week I showed you the Too Faced Cocoa Palette, this week I review the Sephora Face Contour Duo!
SEPHORA HIGHLIGHT LOWLIGHT FACE CONTOUR DUO MEDIUM 02 (€20.00)
When I was at Sephora in Paris a few weeks ago, my eye was immediately drawn to this contour stick from the Sephora Collection. I mean, a shimmery sticker that says 'HOT IN THE US'?! Who can resist that, right? Anyway, I couldn't. So without looking at anything else, I grabbed this stick and continued my shopping spree.
So, what did I end up buying? This is the description from Sephora:
What it is:
A double-ended contour stick with a cream-to-powder contour formula and cream, modern matte highlighter.
What it does:
This creamy contour duo lets you easily create a sculpted look with the perfect shade combination. Modern matte highlighter attracts light and brightens your best features, while the buildable contour shade slims, sculpts, and defines your face in a natural way. The packaging includes easy instructions for creating a contoured or highlighted look.
What else you need to know:
This product is not tested on animals.
Okay okay – so far so good right?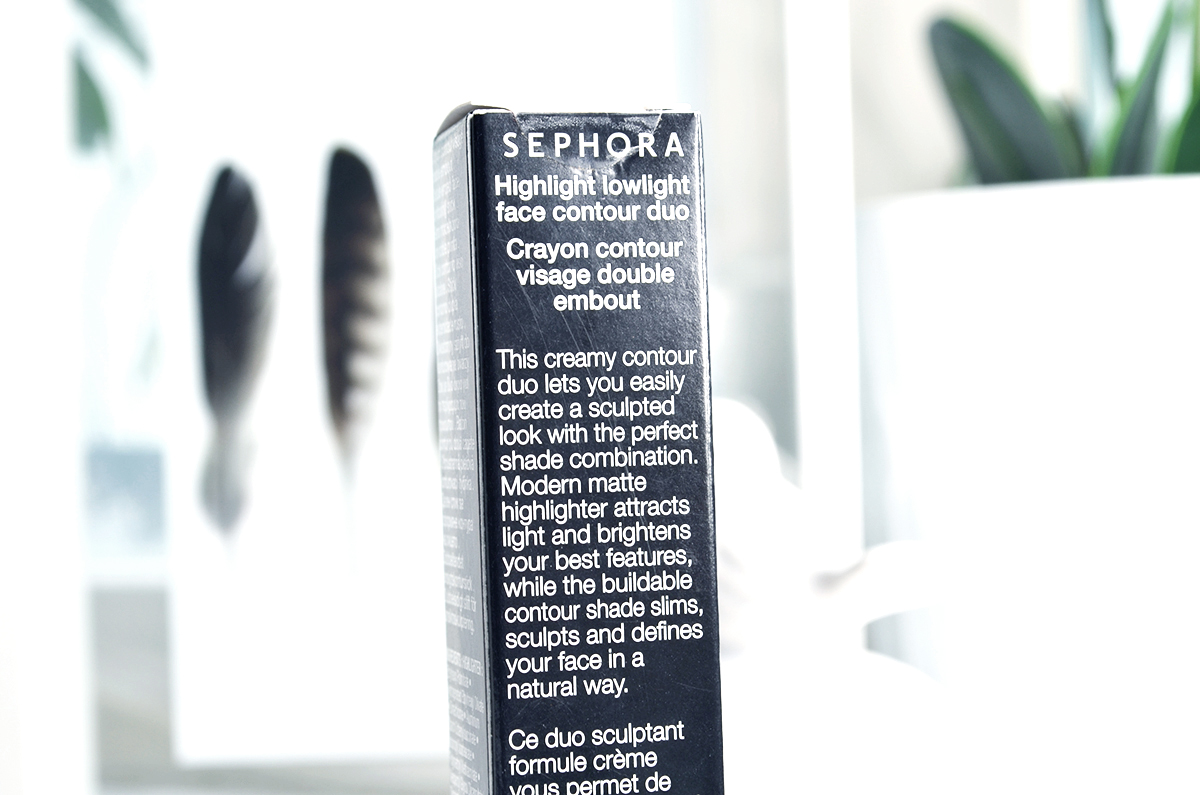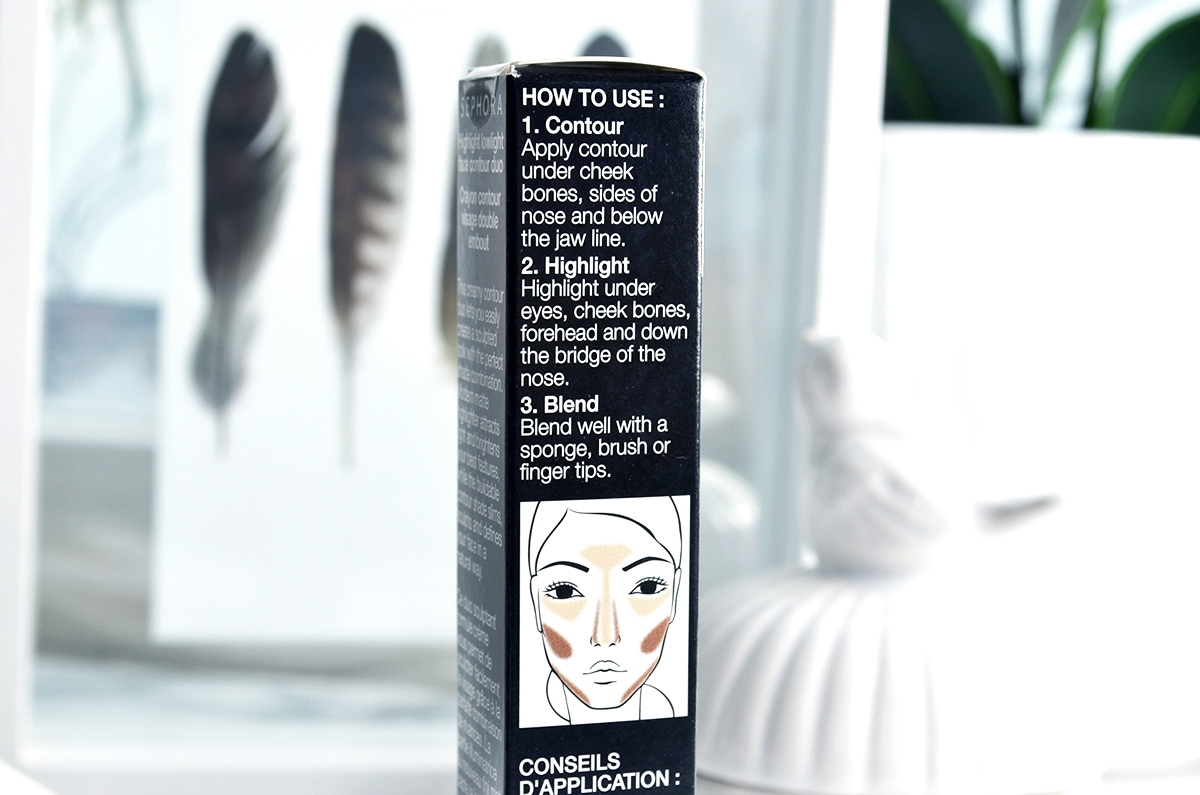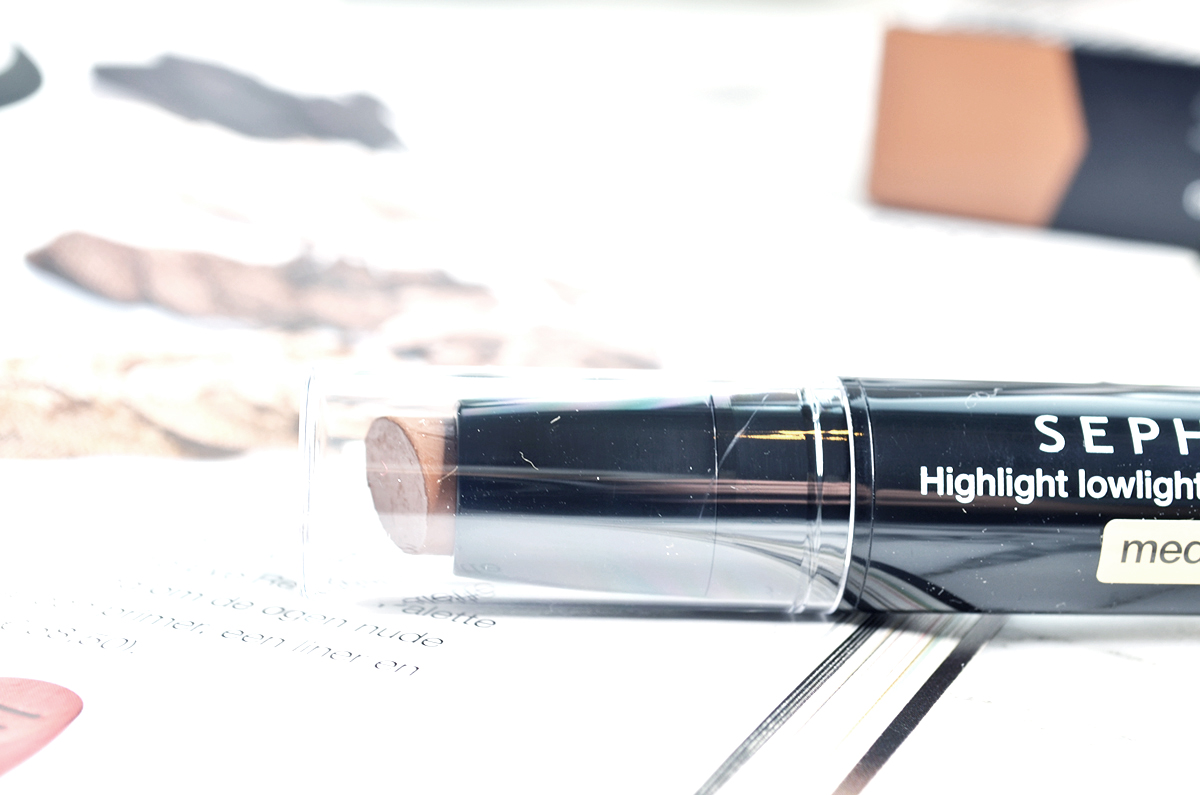 THE PACKAGING
The stick is pretty heavy and chubby – feels pretty luxurious if you ask me. The stick is completely made of a thick kind of plastic, which almost feels as glass. Therefor I was surprised to find out that the product breaks easily. The soon as I opened the package, the "crayons" came out of place and actually fell out of the stick. I could easily put it back, but this was quite a 'oh hell no' moment for me.
Also, there is not a lot of product inside. I was expecting quite some product, but I think if you would use this stick regularly, it will finish in no-time. HMM.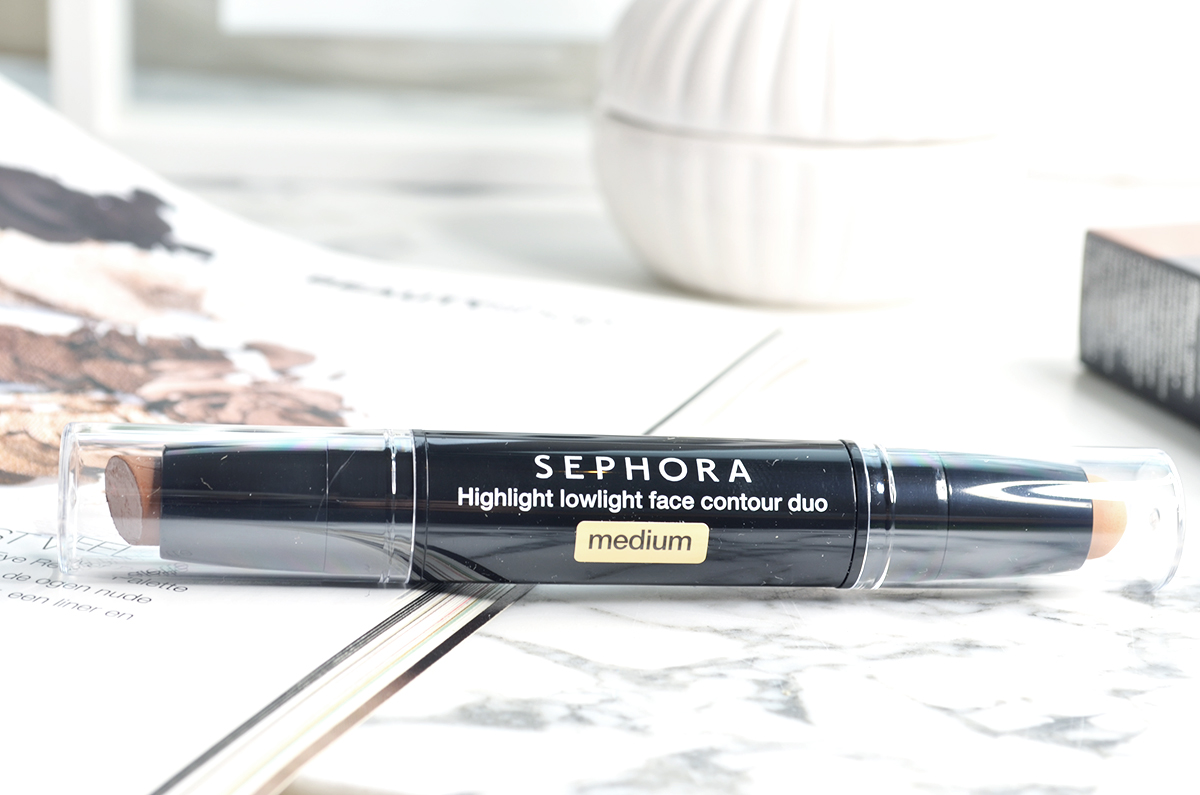 THE PRODUCT + SWATCHES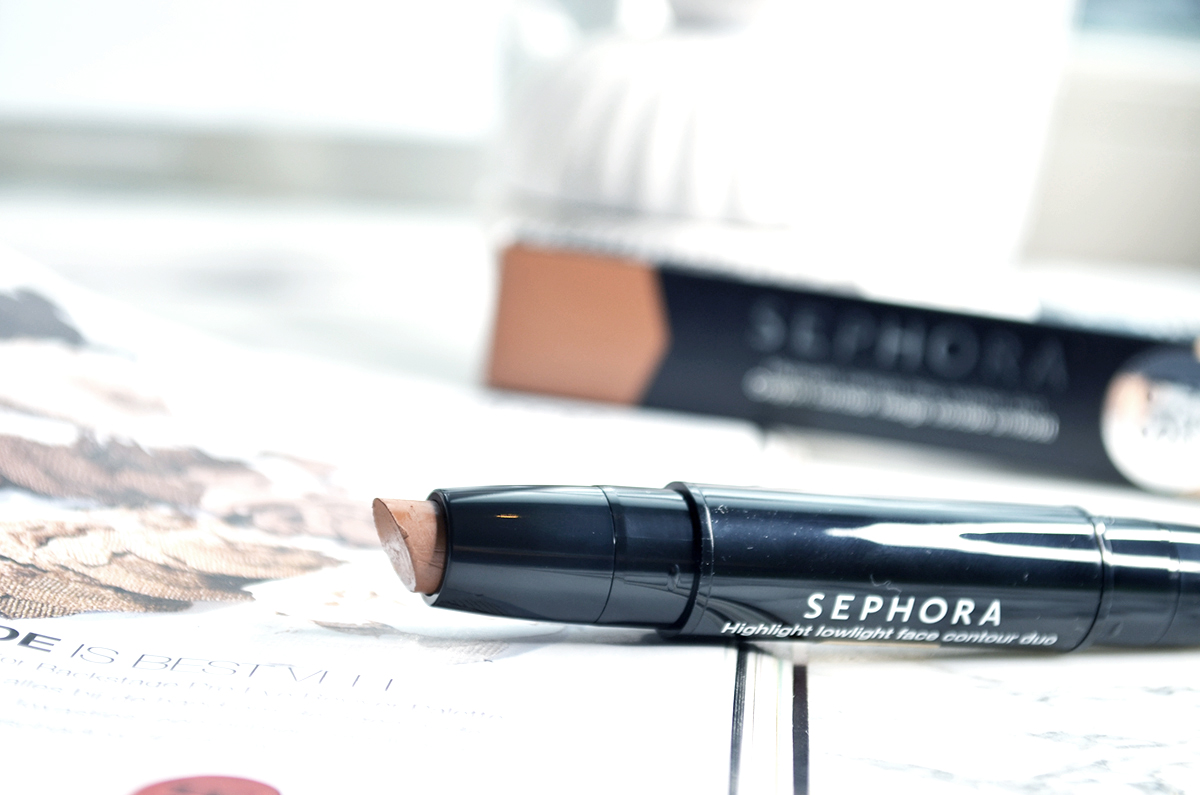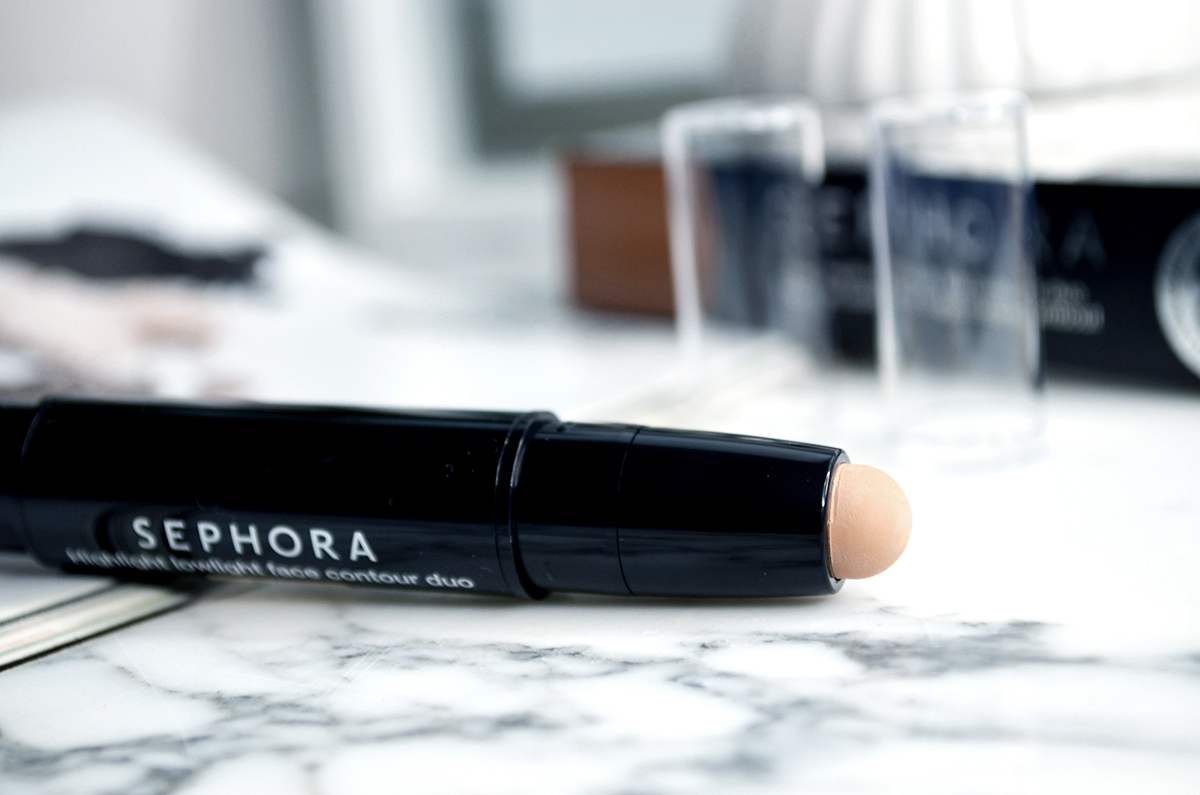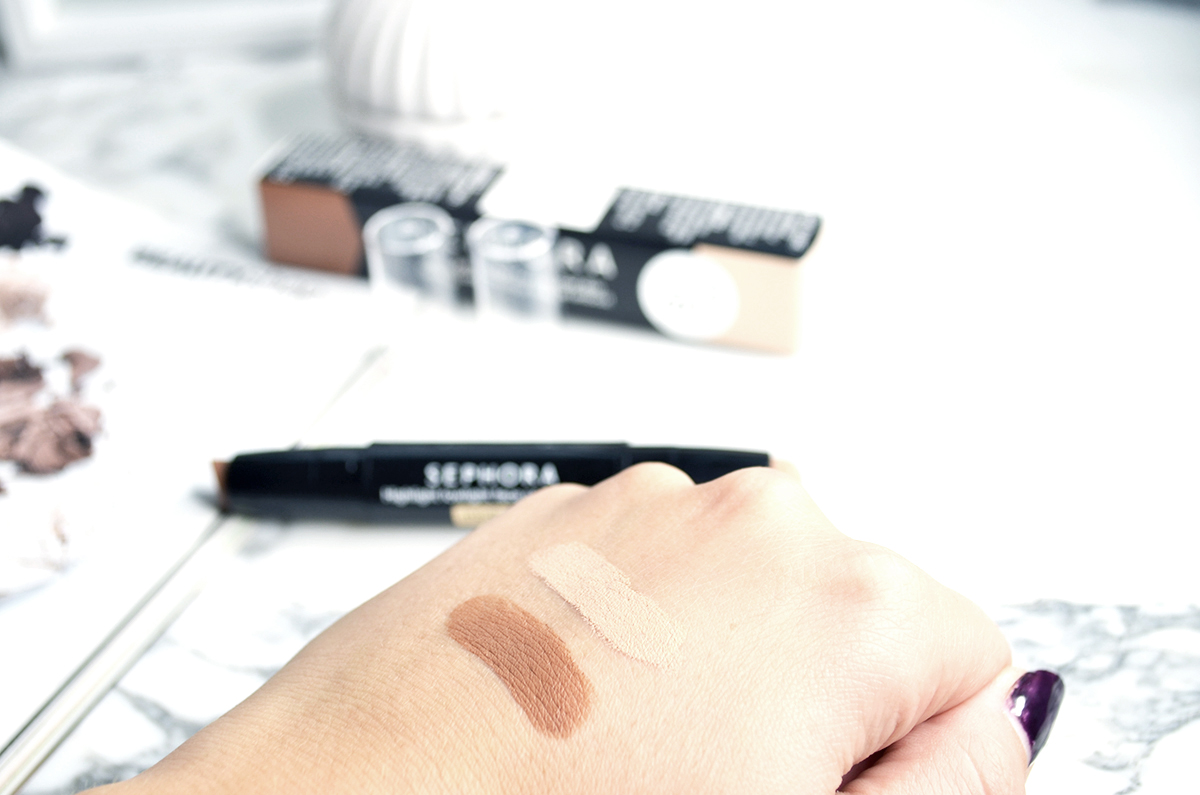 The product is described as a cream-to-powder contour product, and I have to say that that's true. When I apply the product, it blends in really well with my skin and turns into a matte, powdery kind of product. Because of the stick and the shape of both sides, the product applies really smooth and easy – contouring has never been easier!
After blending, the darker contouring side is still really noticeable on my skin, but the highlighter doesn't do the trick for me: I see no highlight at all, only some slight concealing. The highlighter of this shade (Medium 02) is the exact same color as my skin, and on top of that it is really thin, so it doesn't even conceal so well. Both the colors are not as cool-toned as I would like or expect from this contour duo, so I was quite disappointed in how warm the shades run.
Even though the cream changes into some kind of powder when applying, the product becomes oily again during the day. It's very important to set the product with a mattifying powder, otherwise (if you have an oily skin just like me) you'll end up looking like a fried banana.
HOW DOES IT LOOK ON MY FACE?
OVERALL THOUGHTS
As you can see on the before & after pictures, the product does what it promises: it slims, shapes and sculpts my face in a natural way. I think this is a great way of trying cream contour without committing to a really expensive palette. The contour is really creamy and blendable. BUT the products has more cons than pro's for me.
There is way too little product inside. The sticks break easily and it becomes messy after applying. The highlighter doesn't really do anything for my face and during the day I feel the oiliness on my skin. I think I was too excited to try this product, and I really wanted to love this contour stick, but no – this is not the one for me. I do really prefer powder contour over cream contour products.

WHAT IS YOUR FAVORITE PRODUCT TO CONTOUR?