"Inspired by the dazzling explosion of pink and gold, our ROSE GOLDEN Luxury Set is downright divine". These are the words used by ZOEVA to describe their popular Rose Golden Set of brushes. Yes the brushes are a hype. But are they really that life-changing, or is this yet another 'statement for your dressing table' trend?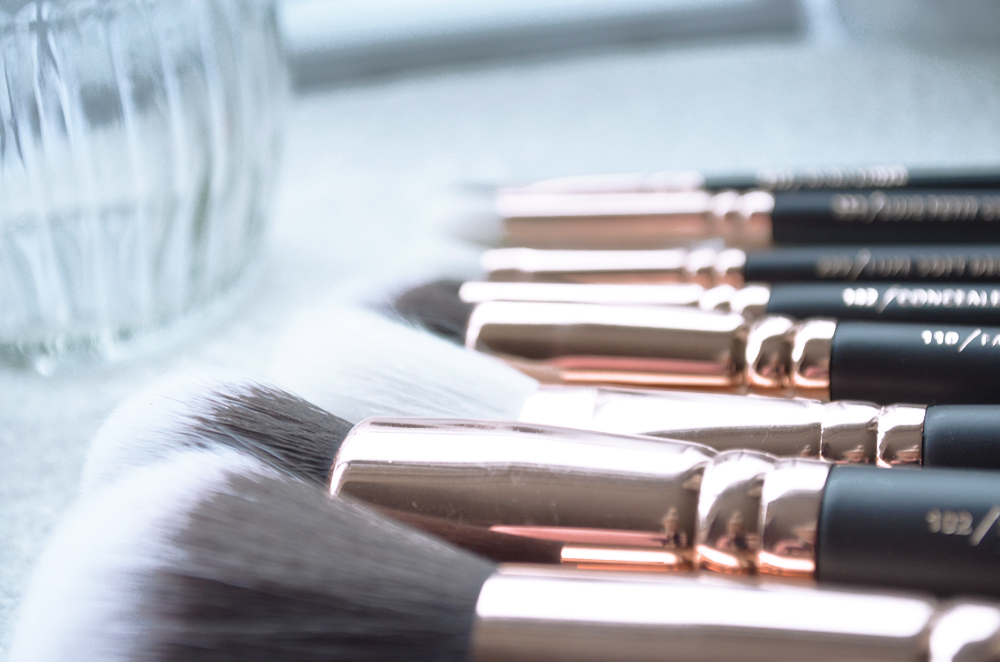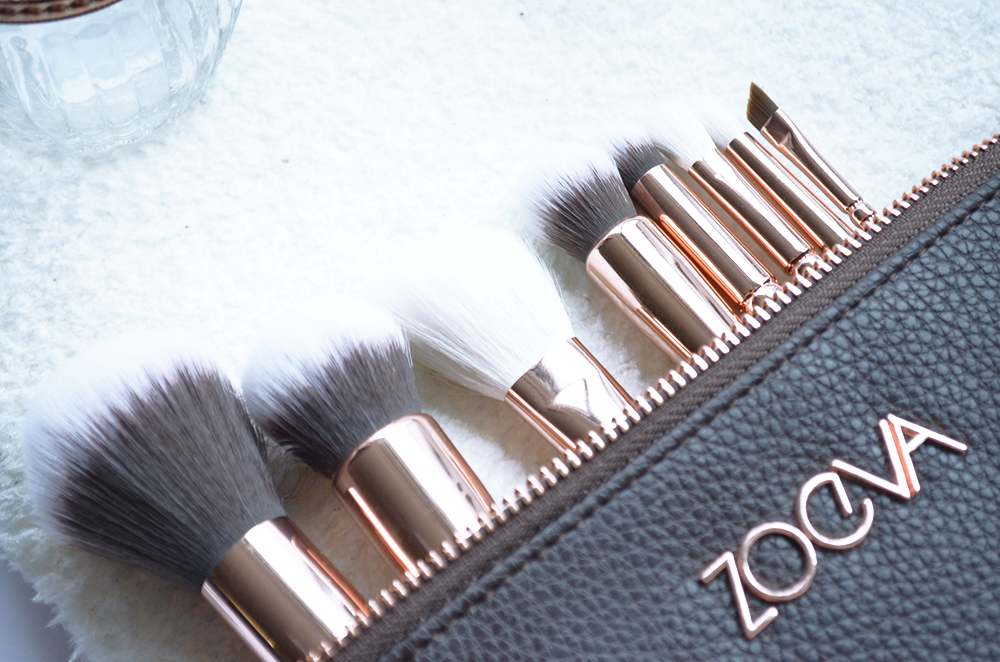 The Promise
First of all, I can't believe I'm posting about these beauties after I've had them in my stash for over 2 months now. I got this set as a birthday gift and made these pictures a while ago. Time to share some experiences! Let's start with 'the promise'.
I quote ZOEVA: "Stored in a sleek, classy clutch, the luxurious brush collection comes with eight essential handcrafted brushes for your everyday makeup routine or looks with extravagance. The kit comes with both, high quality natural hair and synthetic taklon bristles, so it can be used with cream and powder based products." I can be very short about this. Powder? Absolutely. Cream? No way. Especially the natural haired brushes are waaaay to soft to do anything with cream. But, since I prefer my make-up mostly in powder forms, I am not disappointed yet.
The Design
When I unpacked my brushes, I have to admit I was touched by their beauty. Yes, we are all humans. And it was birthday, super excited and all you know. Anyhow, I personally CRAVE rose golden accessoires ever since I got my first rose gold Michael Kors watch, so I love to see some rose golden details in every part of my life. Why not in my daily make-up routine?
The brushes are designed with rose golden ferrules and matte handles in Pantone Black 5C. I thought this was some kind of special wood, but after some research on Google it turns out to be some sort of color scheme for the paint coat. Okay. I have no idea what's so special about the wood or the material of the hair or whatsoever. Since they are so much about the 'luxurious design', why not add a bit more information?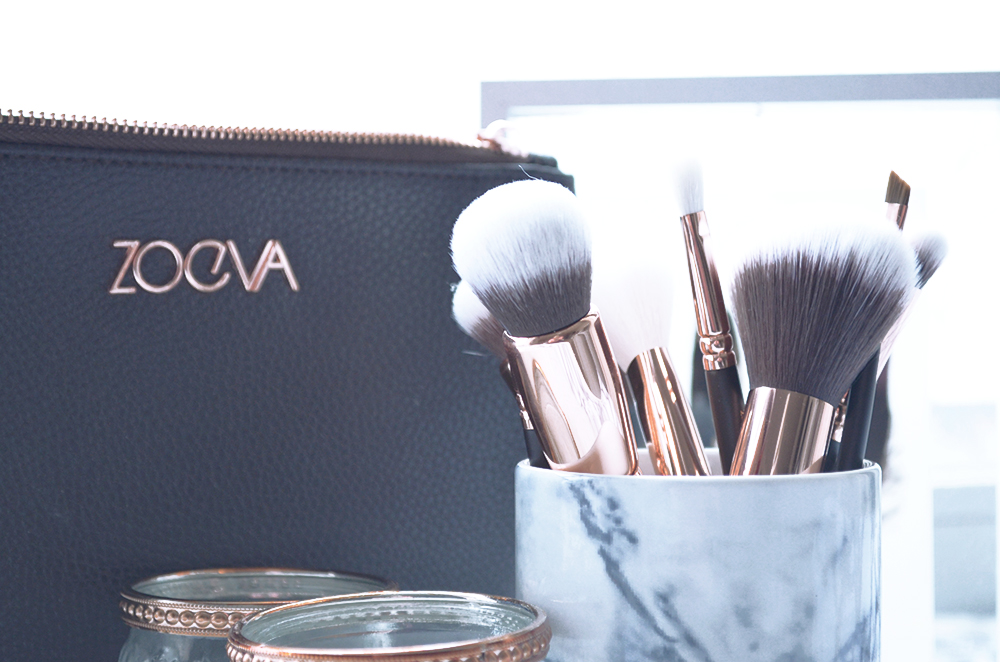 The brushes come in a brown leather ZOEVA clutch. Seems a whole lot of something, and I was a bit skeptical about the price of the whole set. I thought the price was this high (€65) because of the clutch. But then I started adding up the prices of all the separate brushes alone, which would have been €87,20. So I have to admit, not so bad after all. And the clutch is actually very soft, big enough to put some essentials for a weekend away and it looks great on my dressing table.
The Tools
The set consists of 8 essential brushes for a daily make-up routine, according to ZOEVA. Every brush is ment for a specific application.
Face:
106 Powder: Apply loose and pressed powder

102 Silk Finish: Apply and blend foundation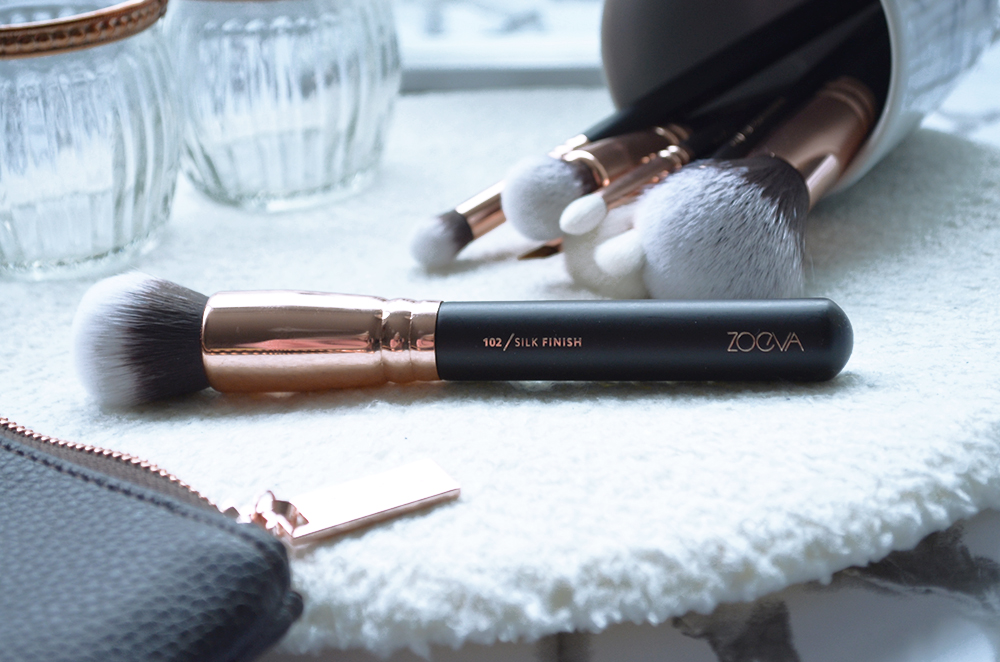 110 Face Shape: Contour the face shape with cream and powder products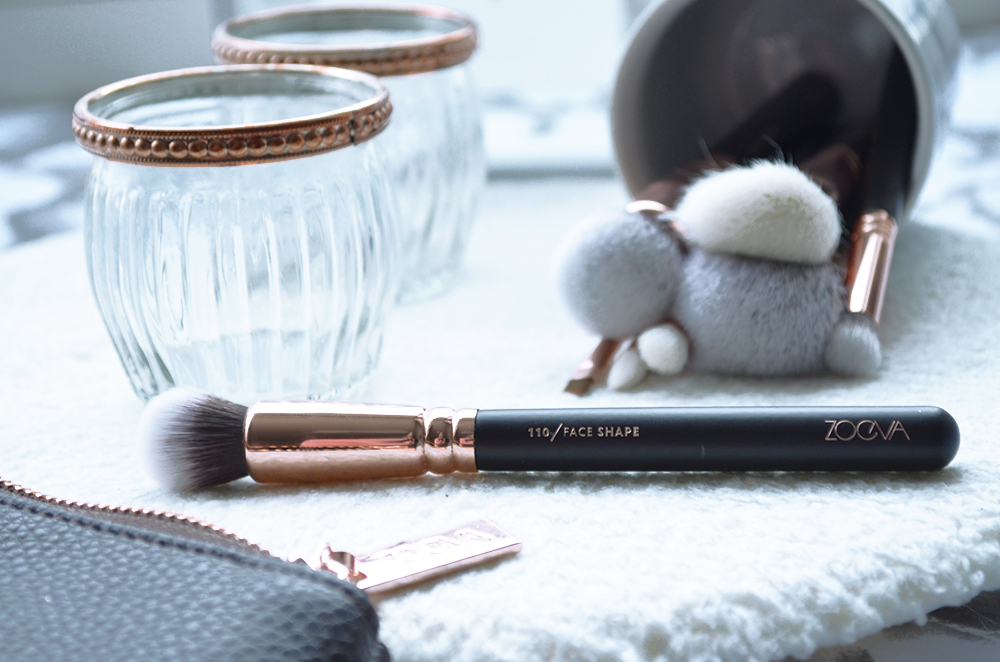 127 Luxe Sheer Cheek: Apply powder blush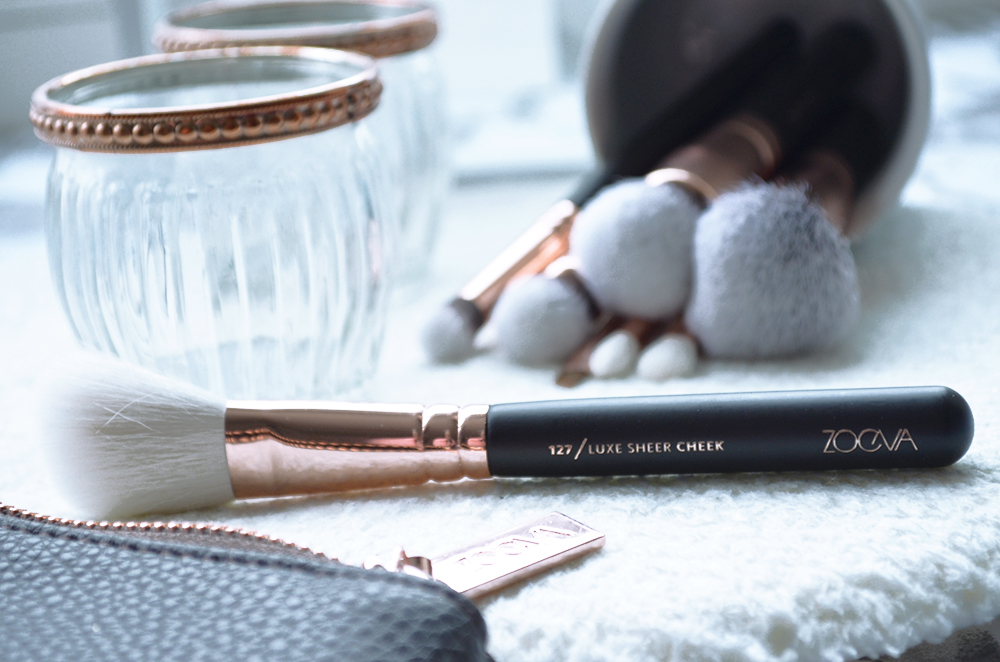 142 Concealer Buffer: Apply and blend concealer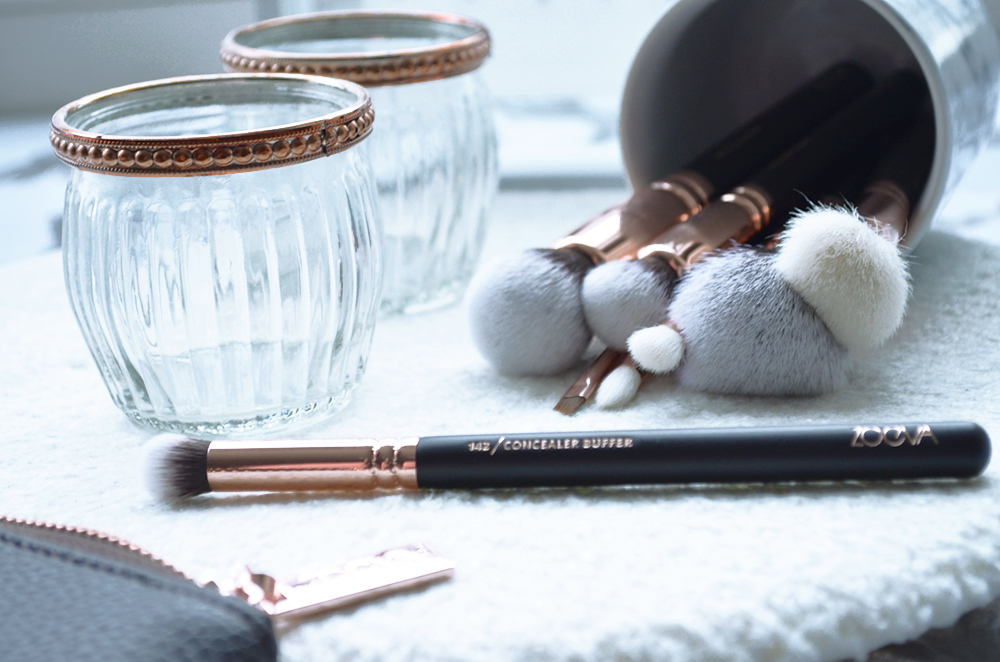 Eyes:
227 Luxe Soft Definer: Softly blend and smooth eyeshadow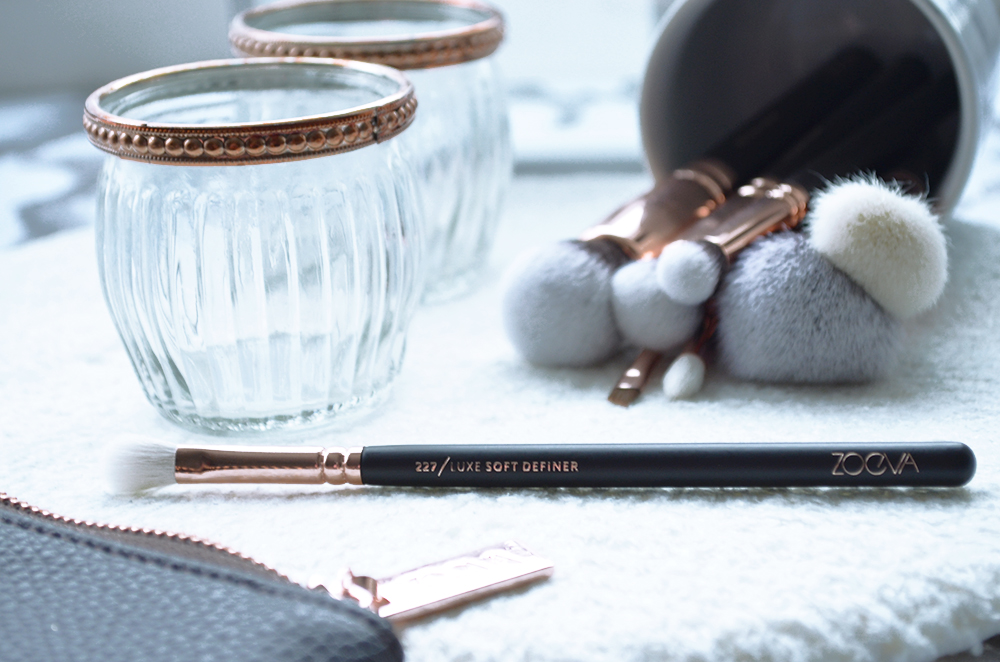 231 Luxe Petit Crease: Accentuating and blending in the crease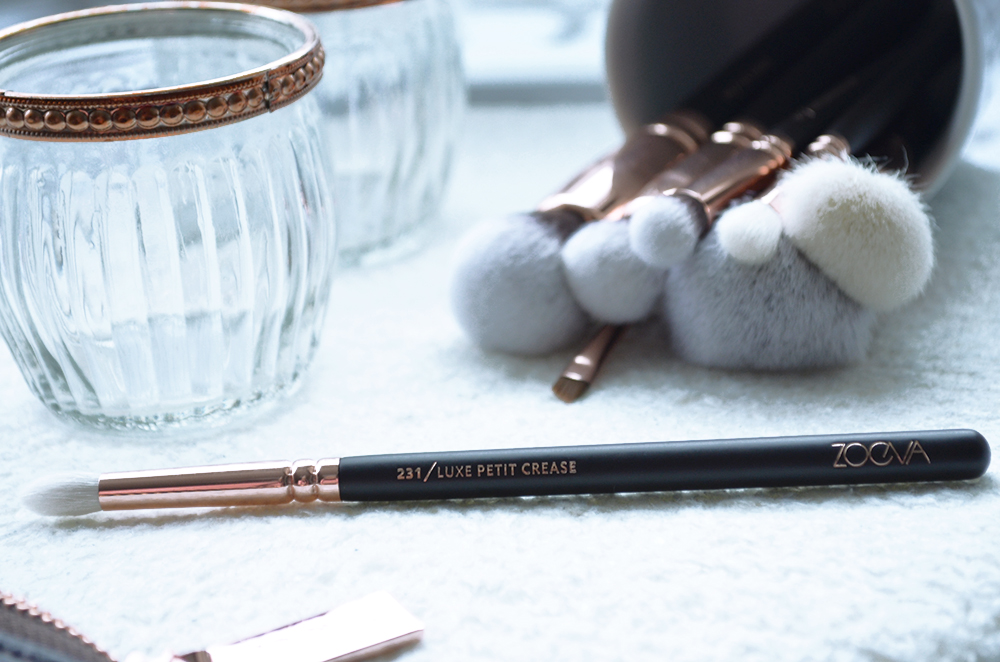 317 Wing Liner: Detailed eyeliner strokes and a perfect wing
Surprisingly, I use the brushes for eye make-up the most. I especially love the Wing Liner, it really took my wing liner to another level. Ironically, this is the cheapest brush of the whole set (€6,80). Second best, to me, is the concealer buffer. I like the 'thickness' of this brush which is created by very soft, short hairs that are packed together. I love how it applies concealer, especially under my eyes.
Overall, is this set worth its price? For the amount of brushes you get, and if you are willing to invest in a beautiful accessoire for your dressing table, I would say yes. But if you are looking for some particular brushes then you might as well invest a bit less in those particular pieces only.
I do have to agree with ZOEVA on one thing: "these luxe makeup brushes are a statement accessory for every beauty lover's dressing table".
What do you think?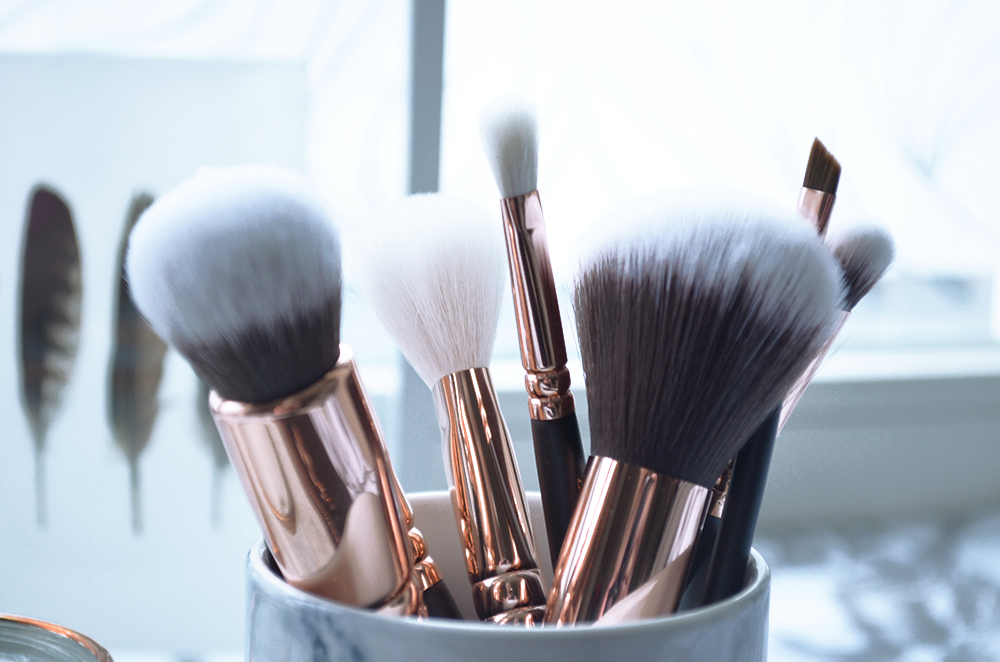 You can find the Rose Golden Luxury Set here