As a beauty blogger, I love long, romantic walks to the makeup aisle. All those colors, textures, scents.. During my last trip to Kiev I found a gorgeous MAC store where I spoiled my mum and okay, myself too. Today I'm swatching my new MAC fall goodies and sharing some matte-lipstick prep tips with you!
MAC TROPIC TONIC MATTE LIPSTICK (€19,50)
Even though summer is almost over, I still appreciate a good coral lippy during Fall. Tropic Tonic is my latest coral crush and is one of the new matte lipsticks MAC recently added to their Matte Lip Collection. Tropic Tonic has a flat matte finish, unlike the look-a-like Vegas Volt with an amplified finish. GORG!
MAC PINK PIGEON MATTE LIPSTICK (€19,50)
I'm like the biggest sucker for hot pink lipsticks. My beloved Candy Yum Yum will never leave my side, but I found myself a new pink crush. Pink Pigeon is described as a bright cleanest pink with a matte finish. I love that fact that this fuchsia pink has some cool, blue undertones that match great with my white hair. Absolutely loving this one.
In my opinion this shade is less matte than a lot of the shades in the new collection, though it wears down to a even matter finish when I'm wearing it for a few hours. Applying is super smooth and no cracks visible!
It's all about the prep
As you all know, I am weak for matte lipsticks. After adding Tropic Tonic and Pink Pigeon to my stash, I now own more matte lippies than I should (hehe). One of the perks with these matte finishes is that they can be a little challenging to wear. Matte lipsticks like to draw attention to every little flake, crack, vertical lip line and imperfection. So how do you prep your lips for matte lipsticks?
Exfoliate the night before – I always scrub my lips with Lush Popcorn Scrub before bed, then I apply a soft lipbalm before I go to sleep.
More lip balm – when you wake up, add more lipbalm to those lippies! And drink a LOT of water. You will immediately feel how your face and lips hydrate. No jokes, it really helps in preventing those cracks!
Apply – Wait till the lipbalm is completely soaked into your lips, then add your matte lipstick on top. Now you are ready for 6-7 hours of color! Super easy and so comfortable!
MAC REBEL SATIN LIPSTICK (€19,50)
Moving on to my all-time fall favorite. I finished Rebel last year, and didn't immediately buy this shade again during summer, but with the fall in my mind I fell in love again. The color looks pretty scary in the package, but trust me this color looks great on every skin color. So pretty and classy! This color makes my eyes look super blue and stays on for hours. Rebel fades evenly but still leaves a beautiful stain after fading away.
Swatches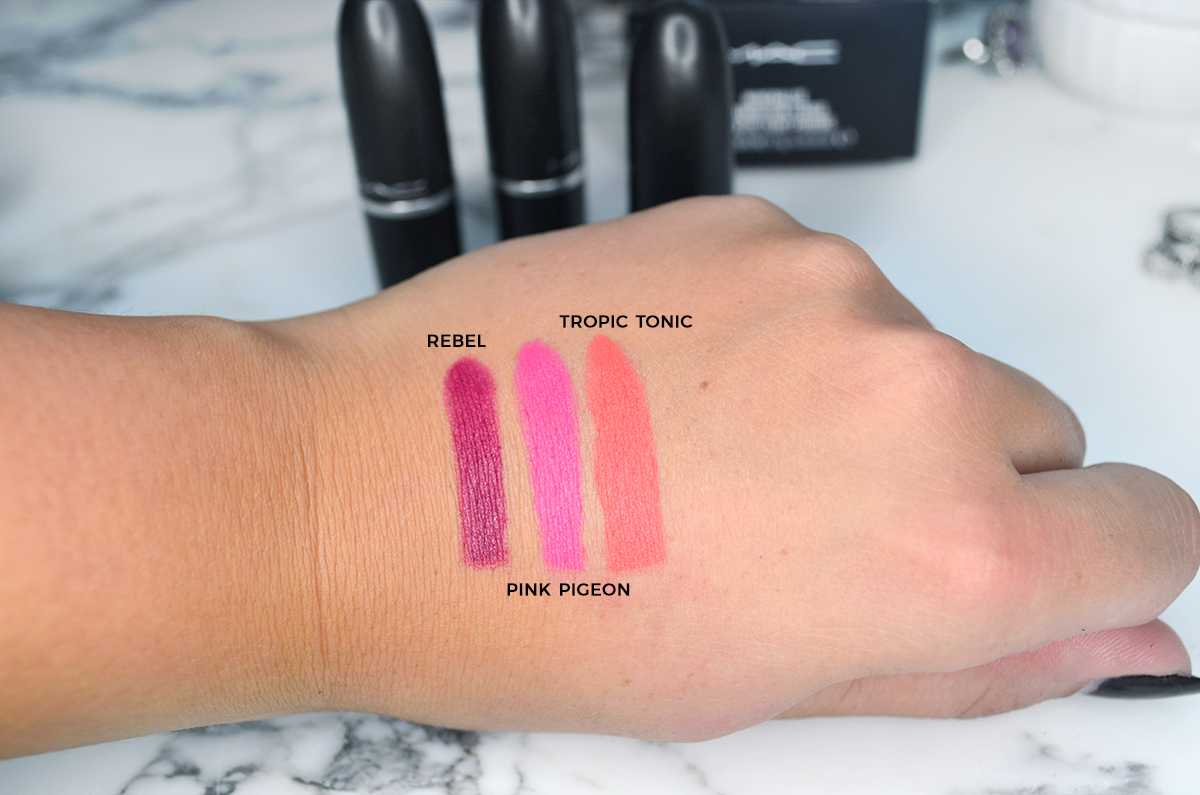 SHOUTOUT TO ALL THE MAKEUP I HAVEN'T BOUGHT YET. I'M COMIN' FOR YOU.
MAC PRO LONGWEAR FOUNDATION NC30 (€33,50).
As a girl with an oily skin, I find it hard to find good foundations that give me a beautiful satin finish without becoming an oil slick. MAC Prolongwear does the trick for me! I need to blot only once a day, sometimes repowder once as well. But I always keep that satin finish without looking cakey.
The coverage is medium, but buildable. I usually add one layer on my face, and a second touch up into those trouble areas, but the formula never looks cakey. I use NC30, a cool color with yellow undertones that match my skin color perfectly. Works really well in combination with MAC Mineralize Loose Powder foundation (below).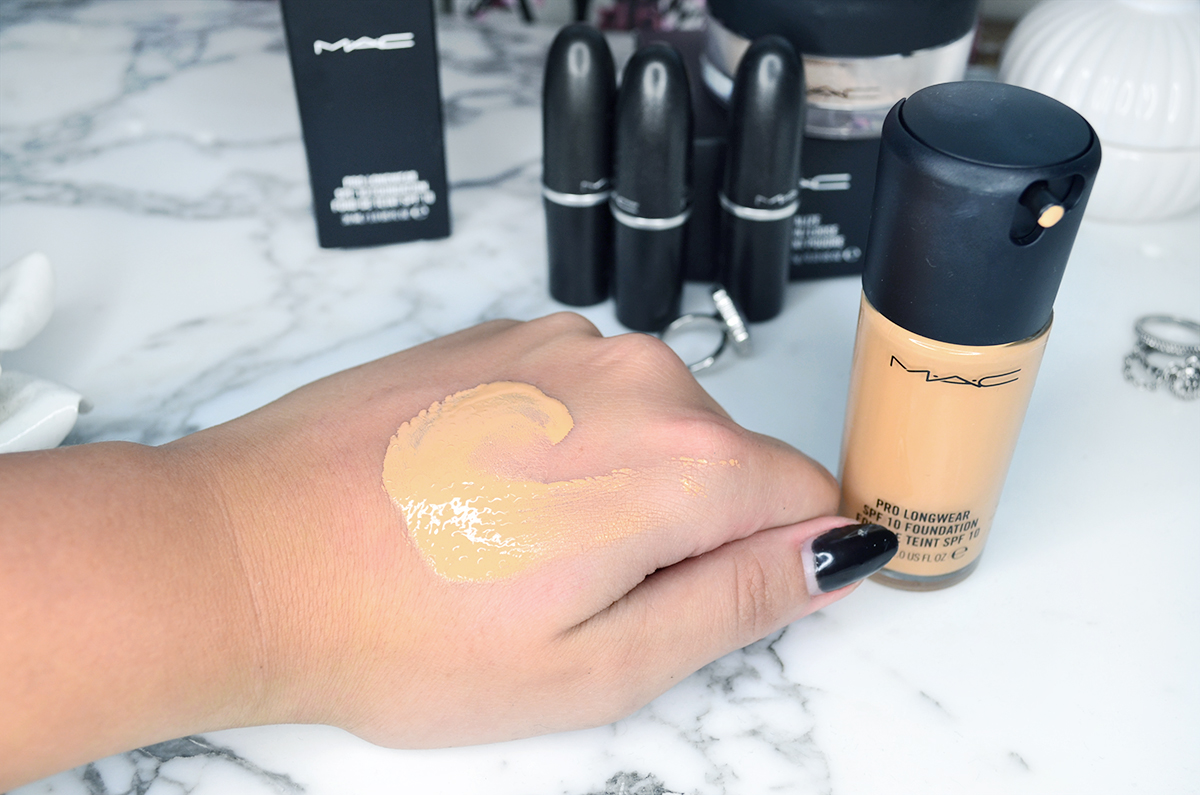 MAC MINERALIZE FOUNDATION / LOOSE POWDER MEDIUM (€33,50)
I love this powder to set my foundation, but I don't understand how some people can use this as their full foundation. No cover at all in my opinion haha, but if you buy it as a setting powder, you won't be disappointed.
What I love about the Mineralize loose foundation is the feather-light, mica-based texture that feels so light. When applying, it feels like you're wearing nothing at all. I love the dry, matte finish of this powder while leaving a soft glow. This powder sets my foundation perfectly.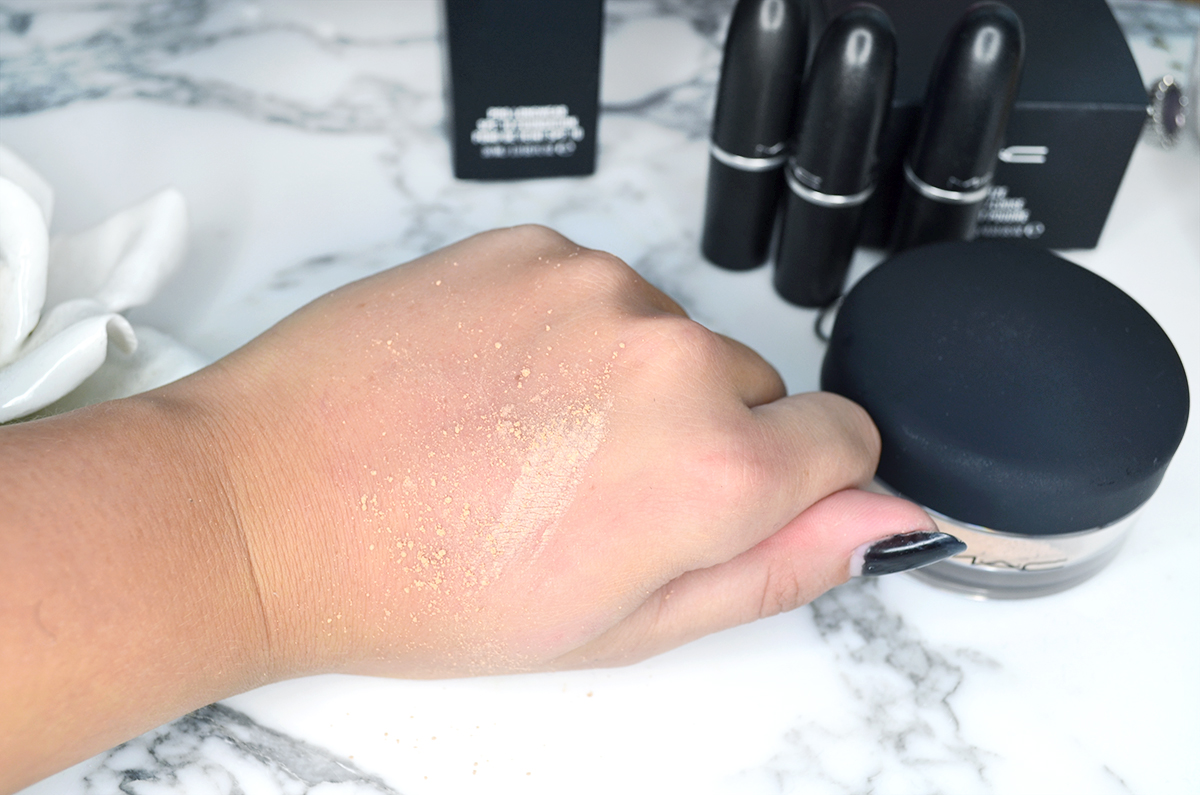 That's it for this haul! I love to play around with these new beauties and can't wait to show you some looks with the pretty lippies soon.
WHICH OF THESE PRODUCTS WOULD YOU LIKE TO TRY?
(HINT: giveaway time soon!)