When I decided to go for the all-white/silver hair trend, I found out I really needed to step up my hair care game. Just some shampoo and a regular conditioner do not do the trick anymore. Therefor, I was pretty excited to try out these natural and organic products by Maple Holistics. Read on!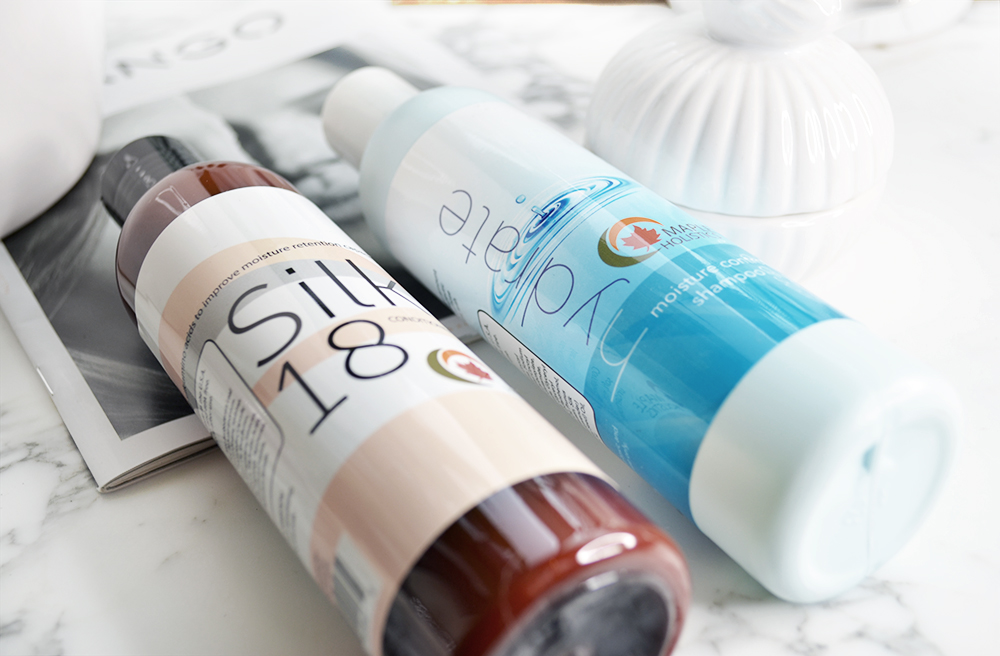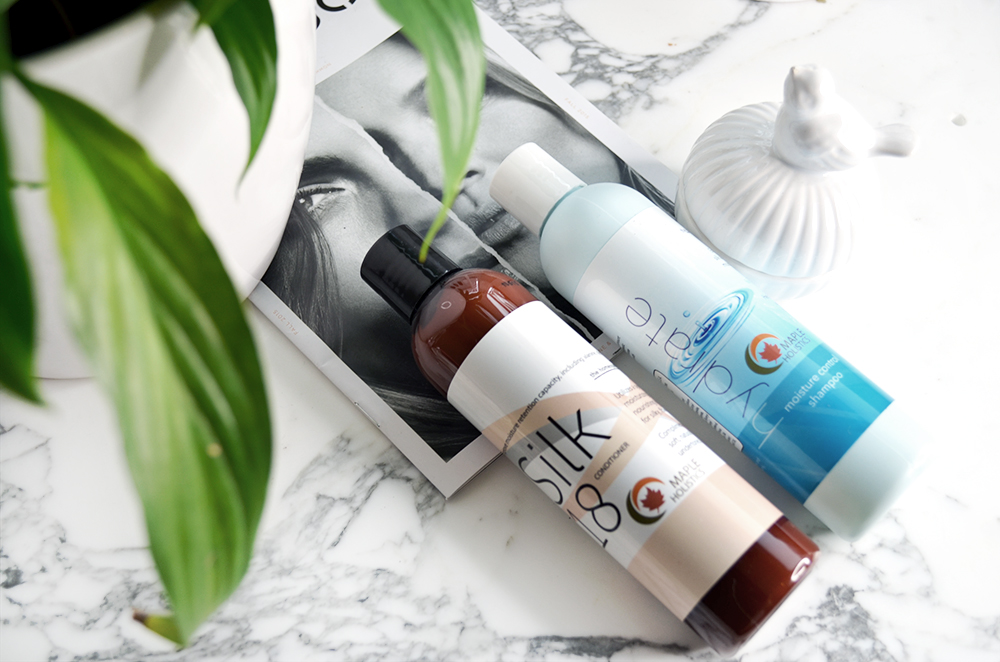 MAPLE HOLISTICS
When I received an e-mail from a representative of Maple Holistics if I was interested in trying out some natural and holistic products for my hair, I was a bit sceptical. I used the most chemical products to bleach my hair to platinum blonde / white and I'm using a lot of expensive products from my hair salon to keep my hair in the perfect condition. BUT I do become more aware everyday of the fact that I don't like treating my hair with all these bad additives. So I decided to give it a try!
The Philosophy
So what is Maple Holistics then? According to the brand, "hygiene, health and daily living should be enhanced by natural, holistic products". They feel their products stand out in uniqueness, quality and effectiveness. They also only use the purest and highest quality ingredients in each products.
What I really like is the fact that customer satisfaction is their number one concern. When I am happy, they're happy. I've been in contact with the customer service about the products that are suitable for my specific hair, and they took time to think with me and send me exactly those products that I need for my bleached and overly processed hair.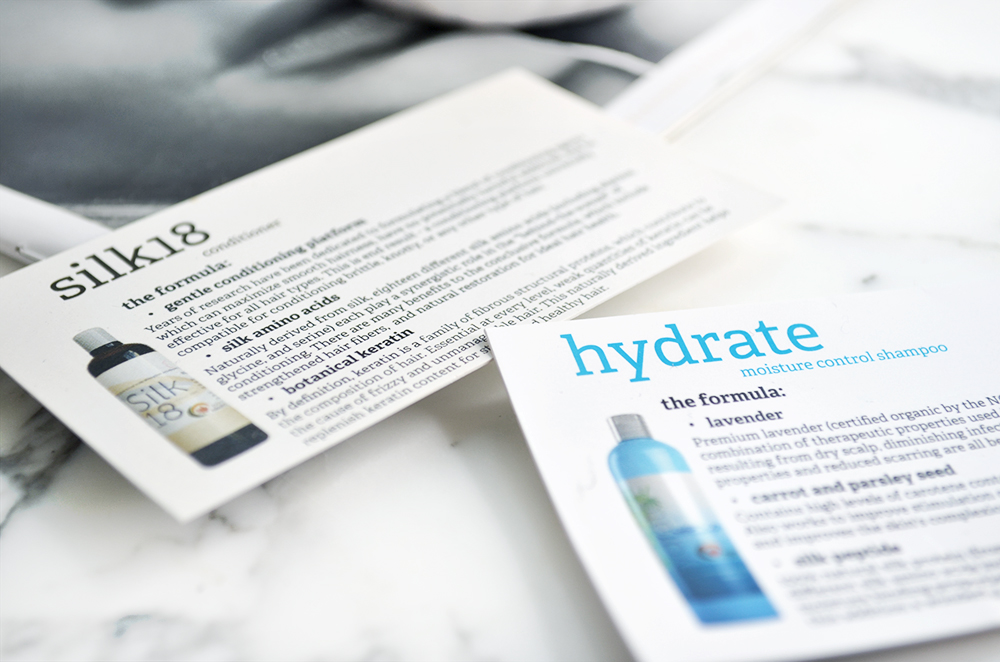 THE PRODUCTS
MAPLE HOLISTICS HYDRATE SHAMPOO ($9.95)
The first product is started testing is the hydrate shampoo. This shampoo is enriched with eighteen silk amino acids to improve retention capacity and helps to stimulate cell growth AND remove toxins from your hair, so says the bottle.
This shampoo is supposed to help hydrate dry hair, but also helps against a flaking scalp. This is really a plus for me, since I can't use any anti-flake shampoo's anymore. They dry out your hair even more and damage your color like crazy.
The active ingredients are Lavender, Carrot and Parsley Seed, Silk Peptide, Jojoba and Almond and Botanical Keratin.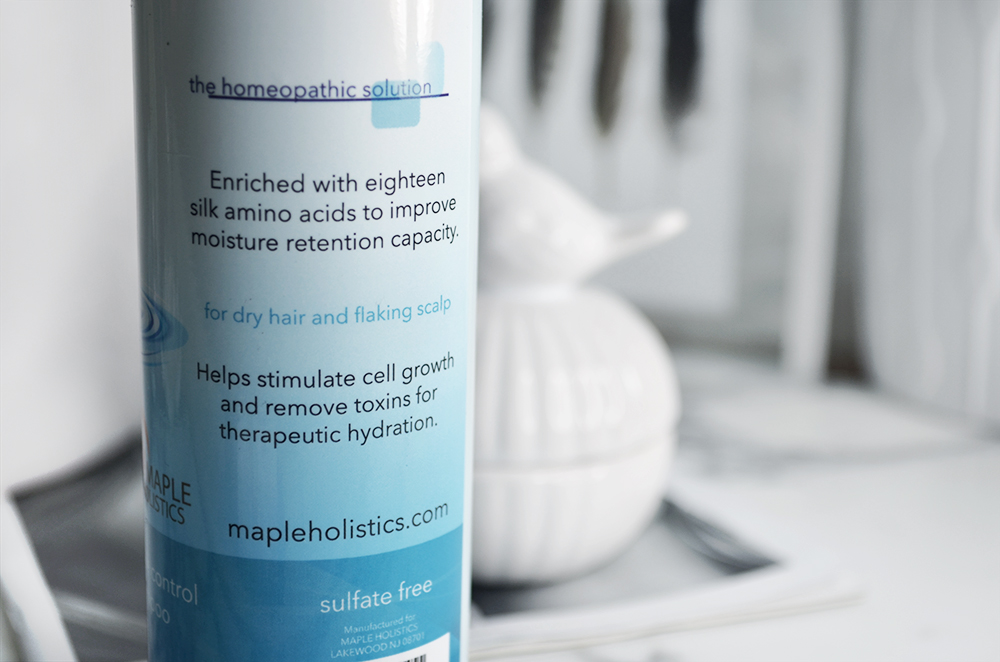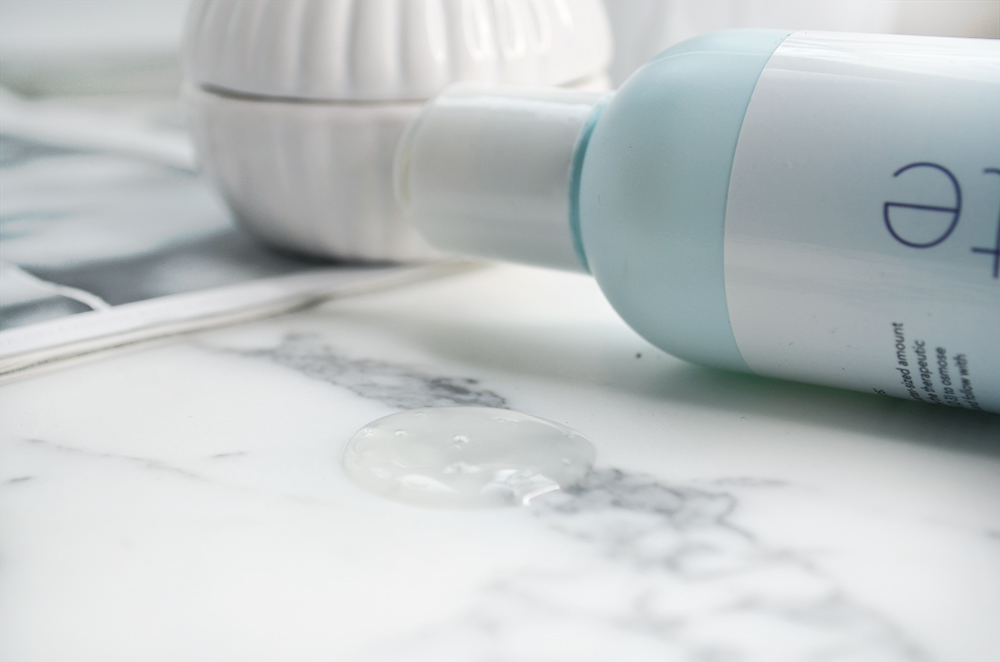 MAPLE HOLISTICS SILK 18 NATURAL CONDITIONER ($12.97)
The second product is this Silk 18 conditioner. The conditioner utilizes a "synergy of moisturizing and nourishing ingredients for silky, flowing hair", complemented with soft, natural vanilla undertones.
The conditioner is supposed to maximize smooth hairness and moisture retention capacity, for smooth, silky and soft hair. This is one of the things that I always find hard to achieve with hair products with my hair being so super dry and damaged. I am always excited to try new conditioners or hair masks.
The active ingredients are Silk Amino Acids, Shea Butter, Aloe Vera, Green Tea, Pomegranate, Hibiscus, Sea Buckthorn, Argan, Jojoba, Botanical Keratin and Vanille extract.

REVIEW
On the first sight, I have to say, I was a bit disappointed by how the bottles look. I always love those fancy, high-end shampoo bottles with pretty minimal designs. Pretty superficial, right? I know. But I have to say that I am really – REALLY surprised by the effect these products have on my hair. I guess it really is the inside that counts ;).
As for the shampoo, for someone with dry, color-damaged hair and a dry scalp it's extremely difficult to find shampoos that you can feel is genuinely helping your hair. I used this shampoo every other day for about two weeks now, and my hair feels so soft and my scalp feels clean. I love the subtle lavender scent that lingers on after washing. I do use this shampoo in combination with my silver shampoo to retain my beautiful white shade though.
The conditioner – I can be short about this – I LOVE IT. Just reaaallly love it. I can't believe the difference in my hair after using this product for the past two weeks, my hair has never felt smoother, softer and yet so voluminous. And the warm, almond / vanilla scent stays in my hair up to 3 days! People actually complement me about my hair so much more now, and several people told me they love the scent of my hair. How cool is that?!
Overall, this is a line I would recommend you guys. If you are looking for natural, organic products and ready to step up your hair game, this line will do the trick for you. Prices are really good, the quality of the product is high, you can easily order trough Amazon they ship FAST. I love the fact that their costumer service is so good – when you are not satisfied you can get your money back without any hassle and they even give away free products when you leave an honest review here.
WHAT ARE YOUR CURRENT FAVORITE HAIR PRODUCTS?