I feel much better, time for lipstick! Bright neon and soft pink are definitely my favorite colors this summer. Imagine a tanned skin, bleached hair and a bright lippy. The other day I walked into Kruidvat and saw the Velvet Lip Lacquers from MUA – found some new summer favs! Scroll down for the review
MUA
First of all, I like MUA for their philosophy: great make-up doesn't need to cost the earth. I have to admit, I don't like all of their products , but sometimes they bring out some products that really surprise me. Like these beauties!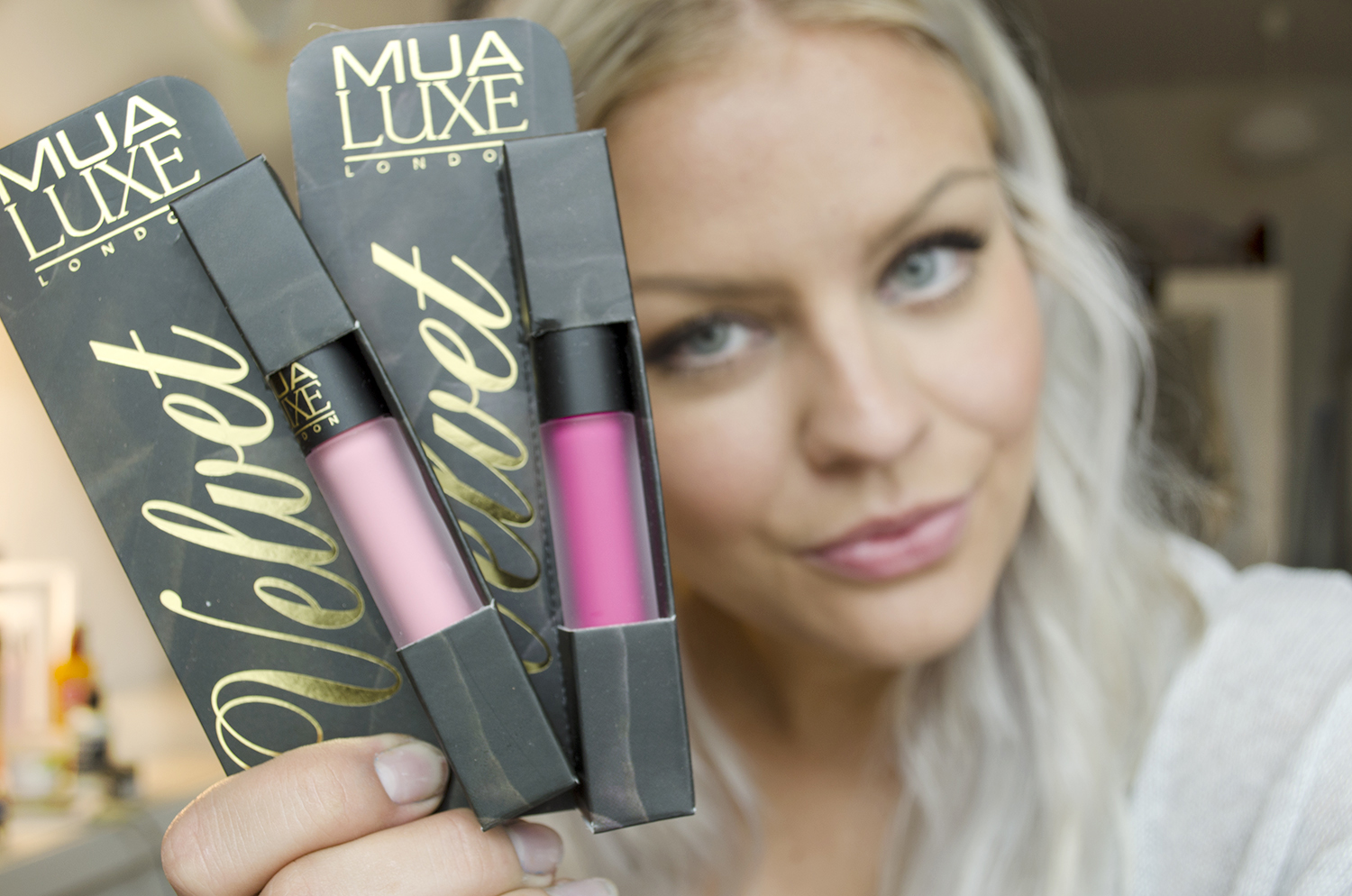 The Velvet Lip Lacquers are part of the MUA Luxe line, which shows especially in the packaging. They come in a solid, black package. The frosted glass gives them a luxurious look. According to MUA, 'these lacquers glide on with the ease of a gloss, drying in seconds into a matte velvety texture'. Let's find out.
Serene
The first color that caught my eye was 'Serene'.  A really bright, super soft pink, which reminds me instantly of 'Milkshake' by Anastasia Beverly Hills. Since I've been in love with these super soft, almost barbie-ish kind of colors, I was pretty excited to try this one. The color is just PERFECT.
Applying is not so easy though and, as you can see below, this color really shows every little crack in your lips. The cream dries up really quick so you need to apply well in once. Took me a few times to get a normal picture hehe. Also, the longevity of this color is not very high. The centre of my lips faded away pretty soon, leaving only a circle of color around the outer lines of my lips. I'm still waiting for the day to find a perfect soft, matte pink that lasts. For now, this one will do it for me!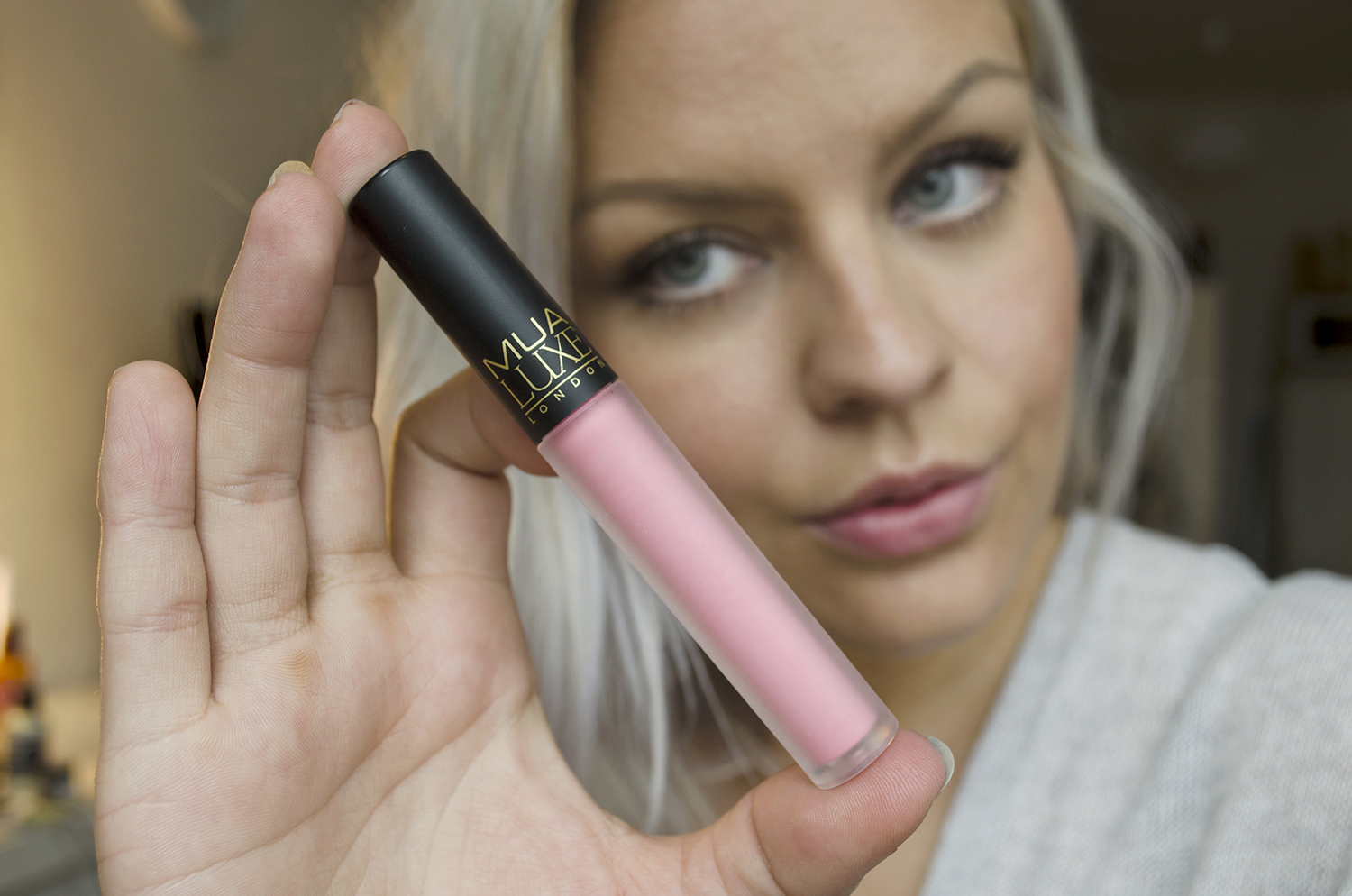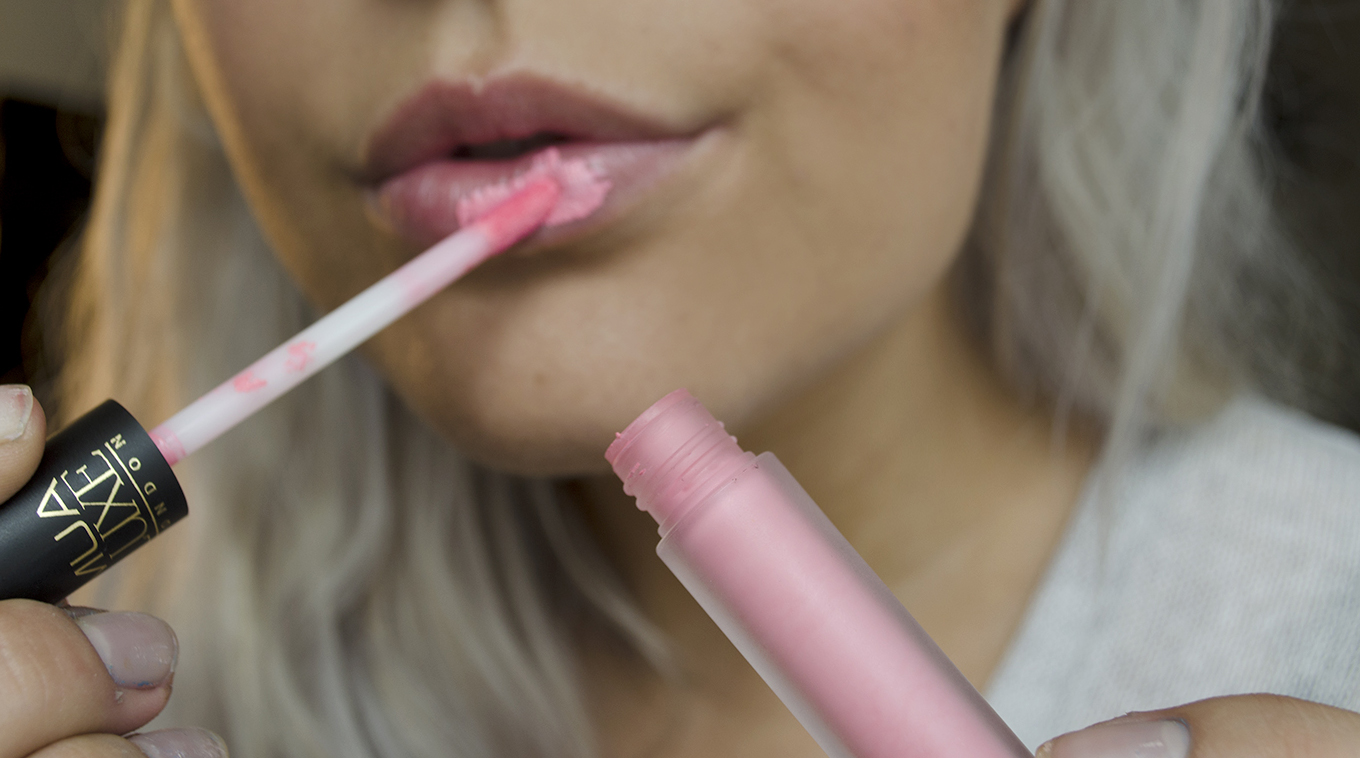 Criminal
Criminal is a complete opposite kind of pink in comparison with Serene. Bright, almost neon fuchsia, also one of my favorite shades. MAC's Candy Yum Yum for example will never leave my side. I was a bit afraid that this tone will be 'too much' with my hair color, but I have to say I really dig the color.
Same story for this color, applying is a bit tricky. I thought I had it right with these pictures, but as you can see below there are still some flaws. I do see that this color shows less cracks in your lips, probably because it's darker. This color doesn't dry op so 'cracky', if you know what I mean. The longevity of this color is way better than Serene as well. The color only faded a bit in the centre after a few hours!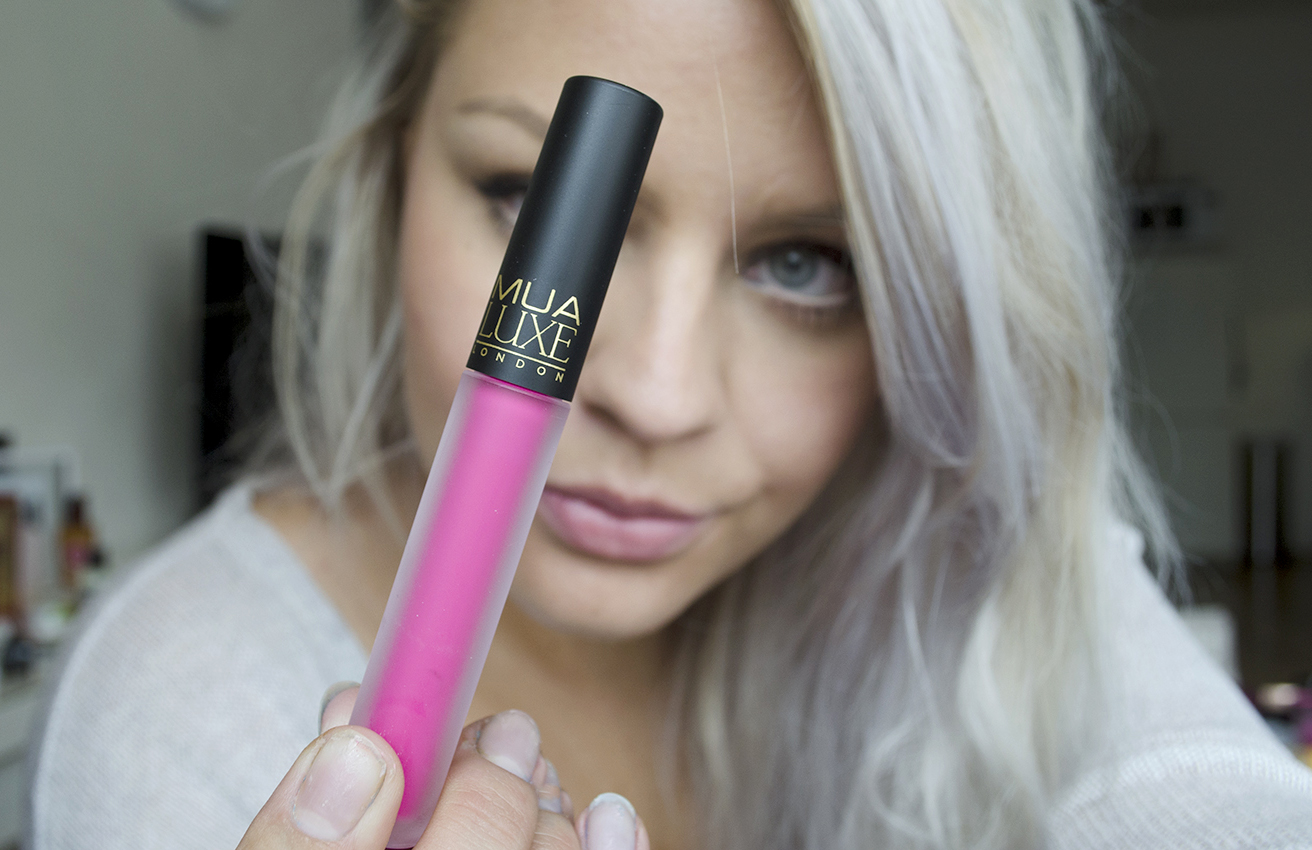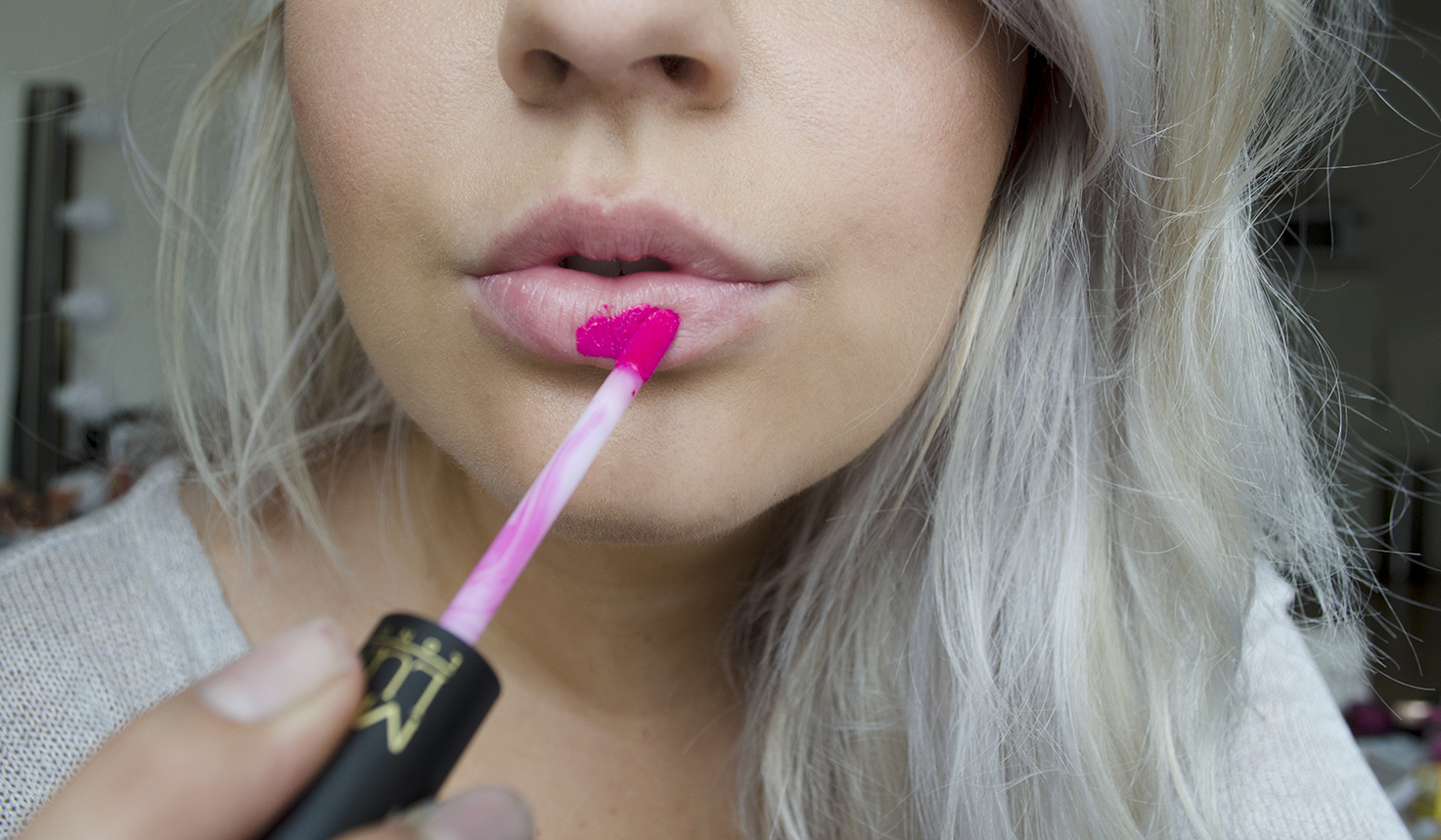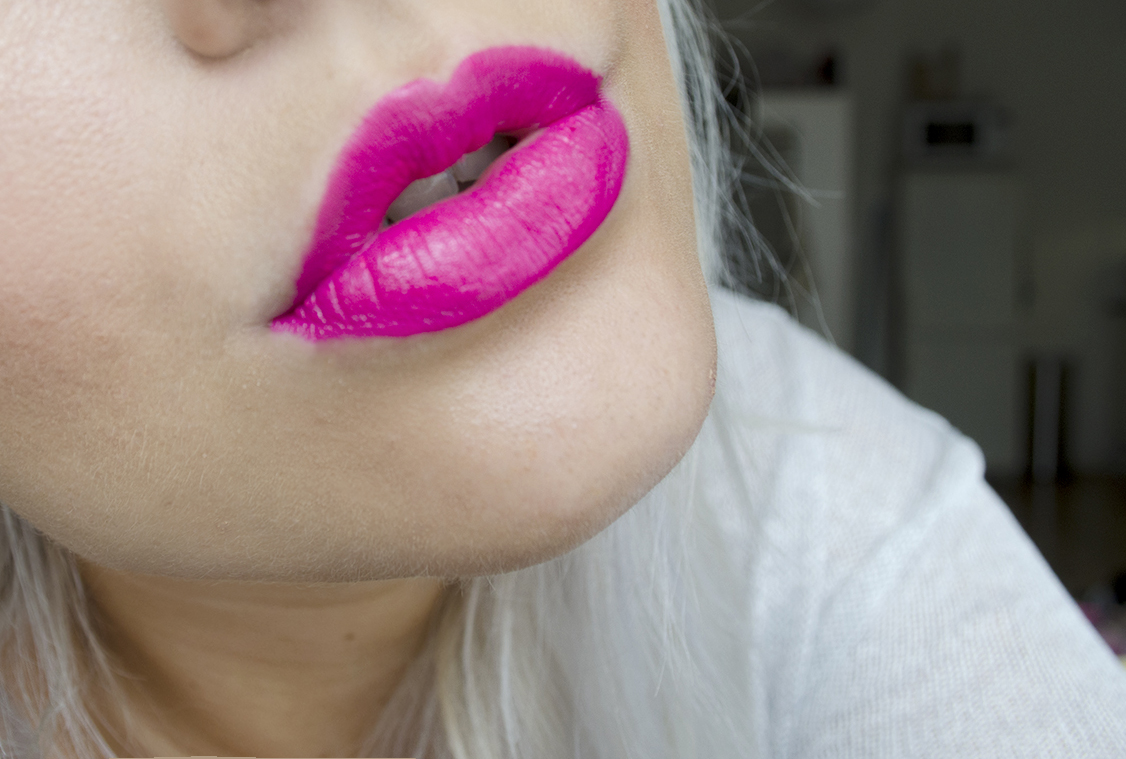 Best of all? The price! You can buy the Velvet Lip Lacquers in multiple colors at Kruidvat or online for €4,99. Considering the pigmentation and the creamy, matte texture I'd say they are a real musthave for your summer make-up bag.
Which color is your favorite?
FYI: this summer I'll be working on my YouTube channel and will start doing make-up tutorials soon. Would really love to hear any comments, tips or tricks! <3