Happy Liberation Day Dutchies! This morning I stepped into my ripped jeans, my foot got stuck in that knee hole and .. CRAP. I ripped the jeans even more. Sounds familiar? Nevertheless, I love the edgy, ripped trend. Today I'm showing you how I like to style this pair of ASOS.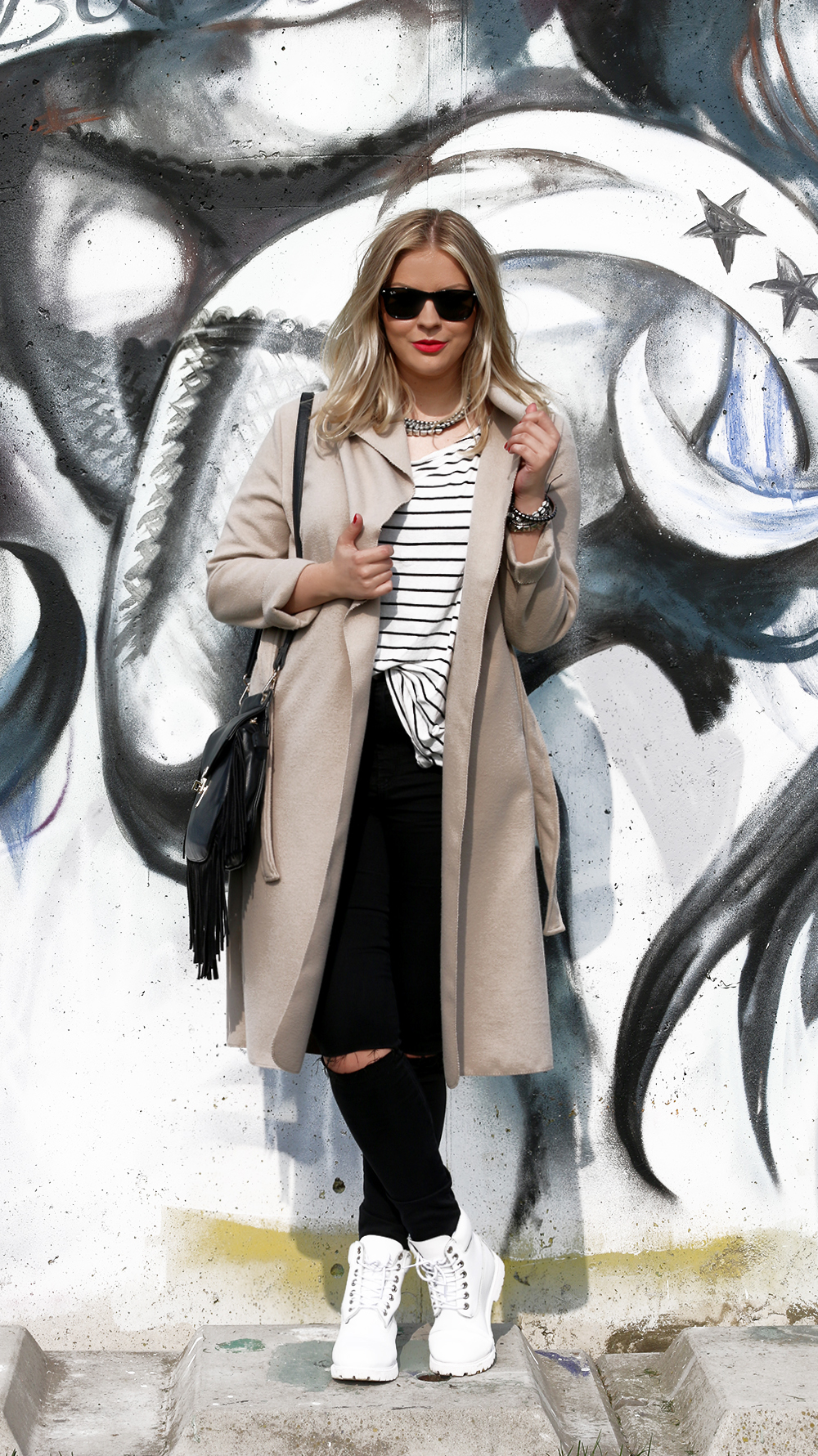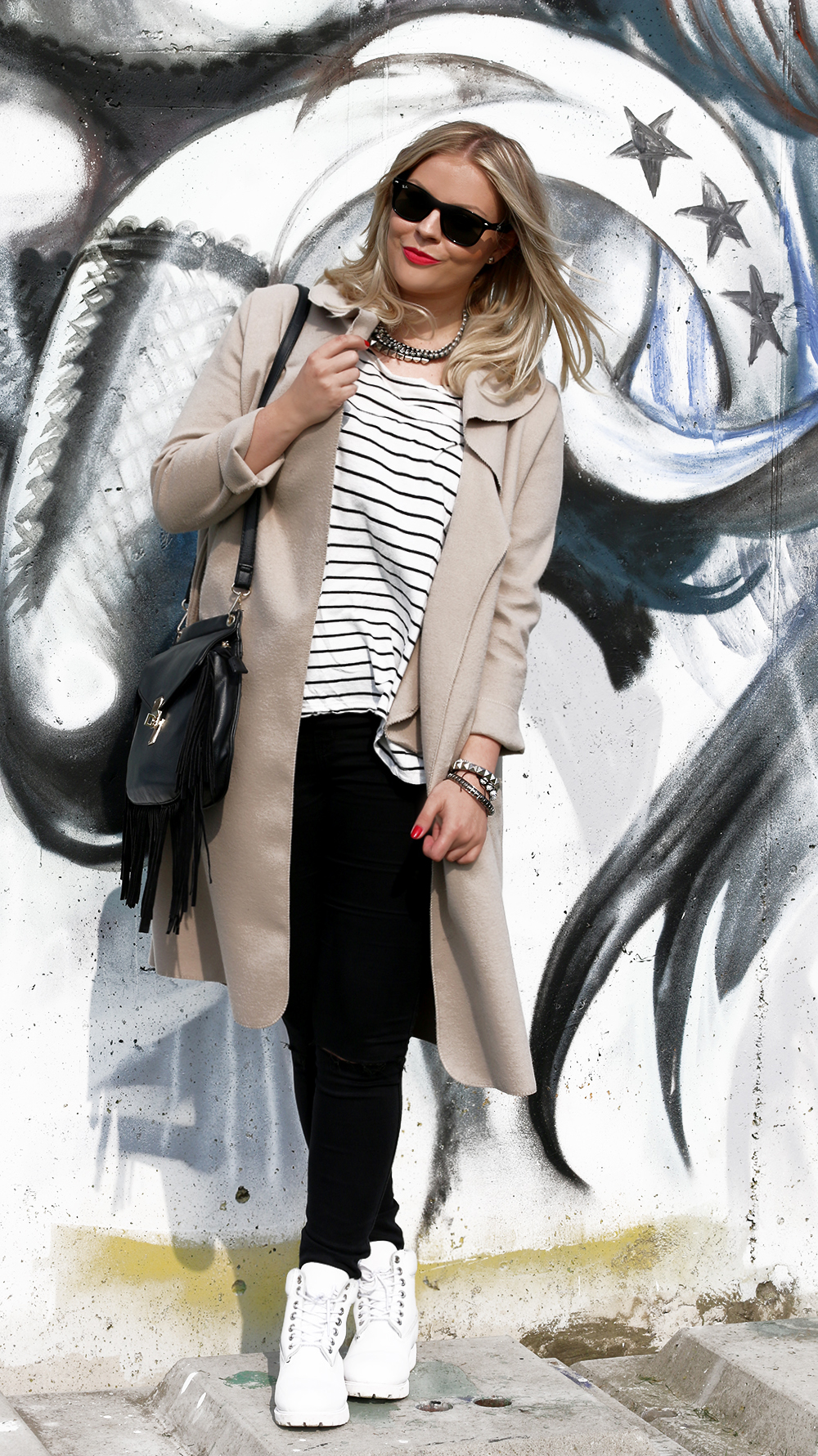 I'm wearing my favorite pair of jeans – or actually, jeggings. YES OK, not really jeans. But I've never owned a pair of jeggins that look and feel so much like actual jeans. Anyway, this pair is the ASOS Rivington High Waist Denim Jeggings In Washed Black With Ripped Knees (€41,09). It's suuuuper comfy and very versatile to style.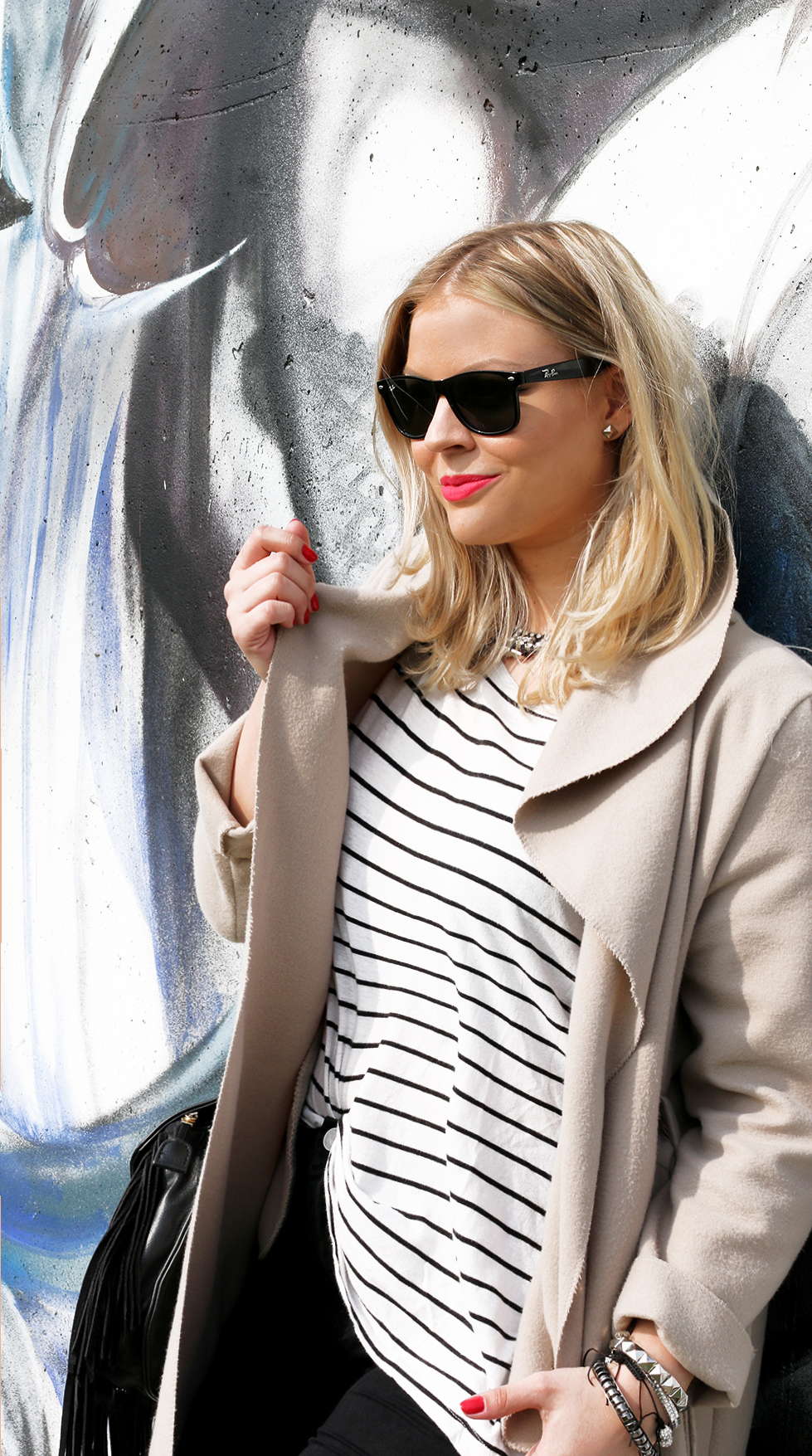 I really dig the combination of clean whites, ripped-ness, a classy coat and a pop of color. I feel that red on the lips and nails really adds a little something to a casual look. I'm wearing Resentlessly Red by MAC and Red Poison Shellak.  My jewelry is a mix of Shamballah, Zara, V&D & H&M. Gold is a no-no with a look like this in my opinion. I also love to tuck my top in my jeans, especially when they are high-waisted. This way, you can still see the waist of the jeans and create a more casual look on top.
D E T A I L S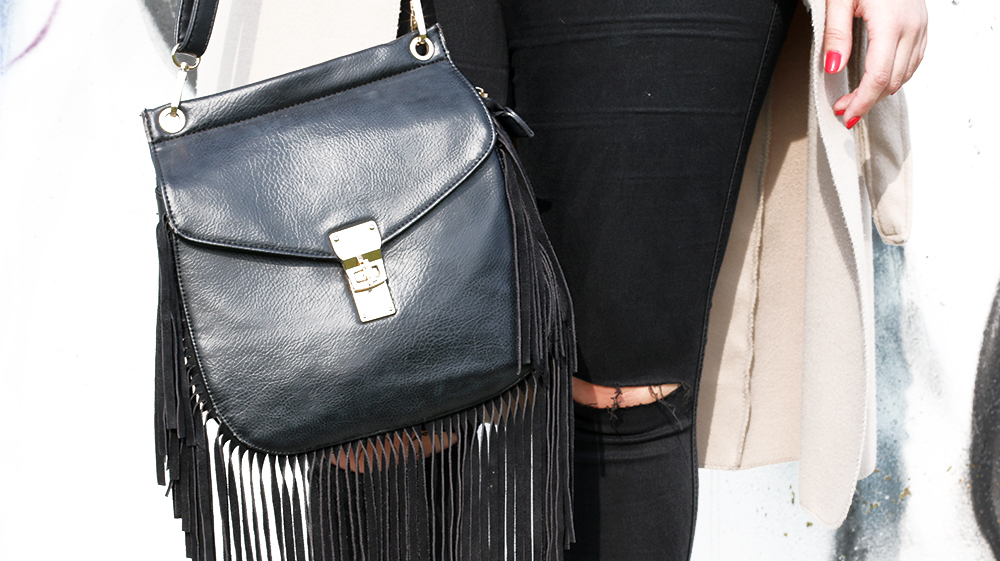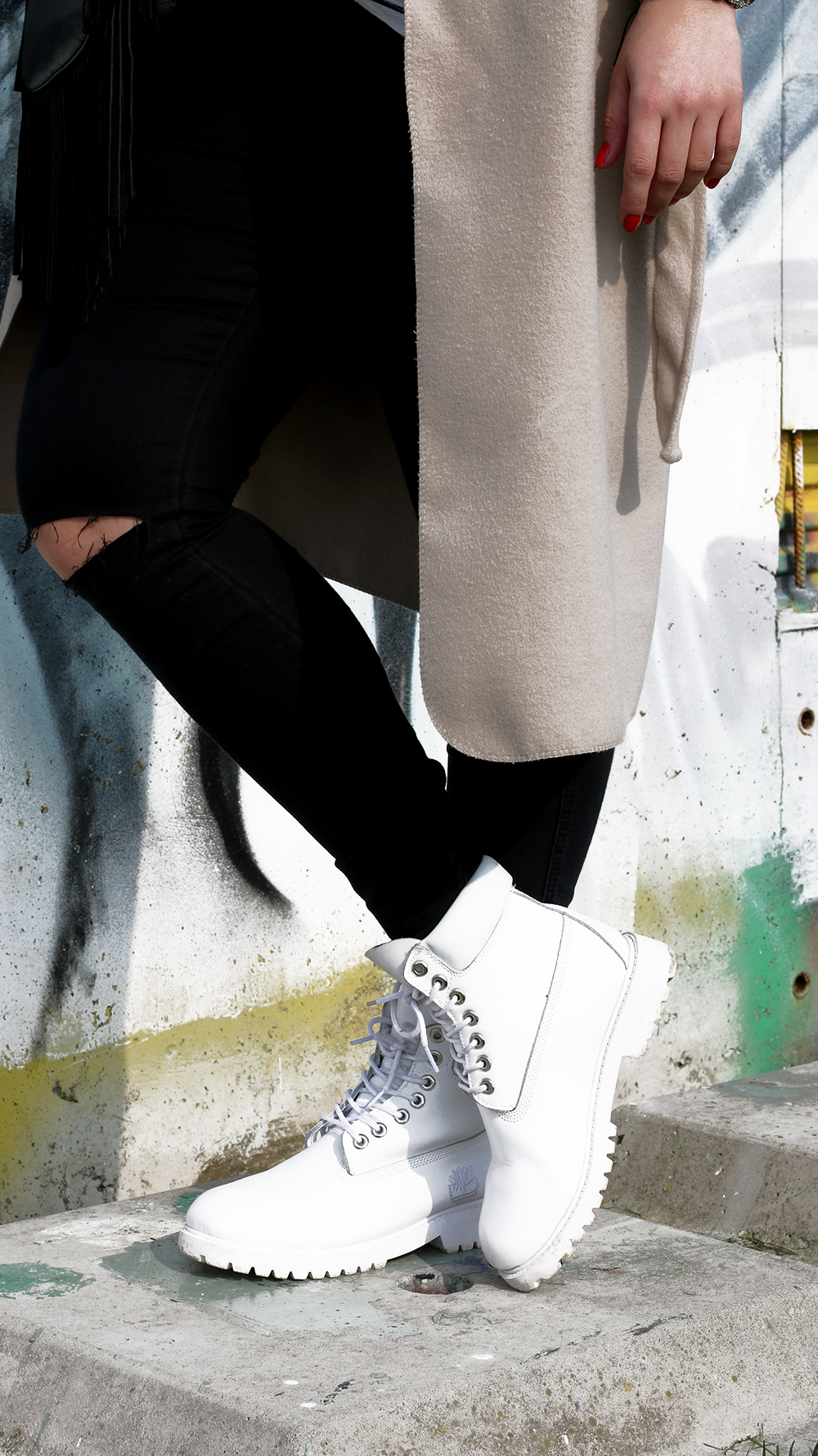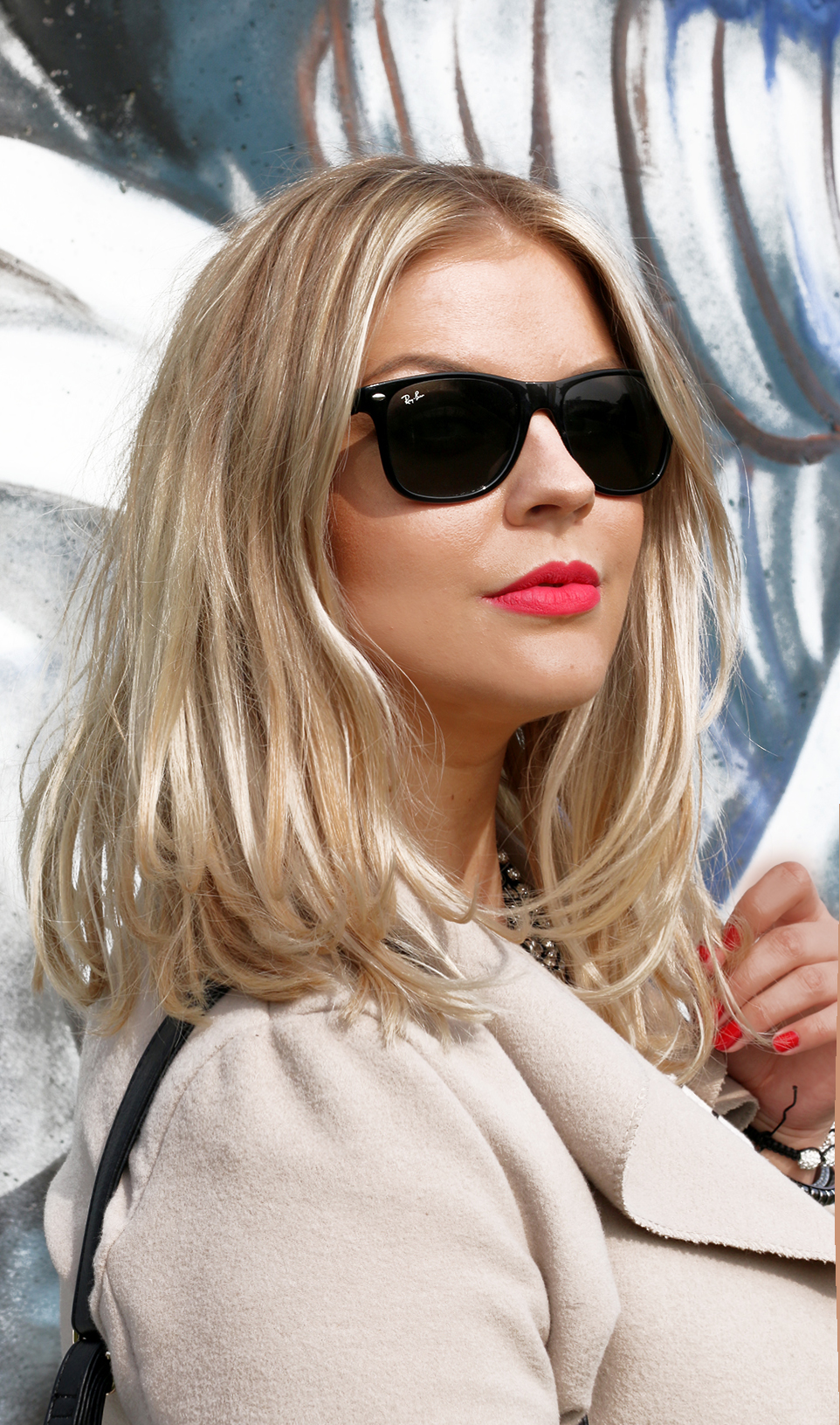 White Timbs, Fringe Bag from Modemusthaves and last but not least, my all time favorite RayBan Original Wayfarer sunnies. As you can see, these pictures were taken before I dyed my hair all white. BUT, they are the first outfit pictures with my lob ('long-bob'). Sooo pretty different, at least to me!
What do you think about this casual, ripped look?
COAT: YOKE – TOP: H&M –JEANS: ASOS – SHOES: TIMBERLAND – BAG: MODEMUSTHAVES